Stop burning your hair! Throw away your curling iron and check out these Heatless Hair Curlers. Get fabulous loose waves, natural ringlets, or pin curls without heat.
Create Beautiful, Bouncy, Swoon-Worthy Locks Without The Burning Sensation!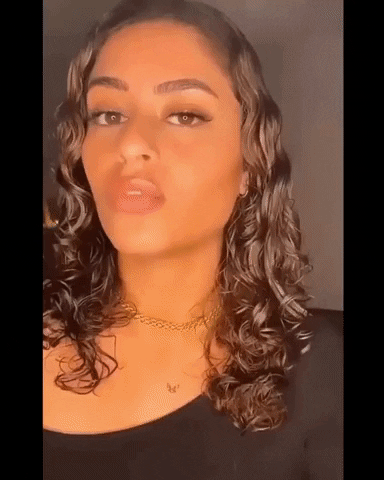 Styles may come and go, but bounding, bouncy curls are timeless!
Curlers millions loved in the 50s and 60s are BACK with a modern twist! Simply wrap the hair around the stem and fold the top over! They create a variety of hairstyles - such as ringlets, curls, and beach waves with no heat damage!
The longer you leave the curlers in the hair, the tighter the curl.
Leave curlers in the hair for 3 to 4 hours or overnight. They are very soft, elastic, and will not make your head uncomfortable.
These Heatless Hair Curlers are heat resistant and can be used with a hairdryer as indirect heat to activate the curls more quickly! Apply your hair product or favorite hair spray will help the curls stay in all day.
Features include
Pure Hypoallergenic Silicone
No Heat or Chemicals required
So soft, you can Sleep in them
Machine Washable
Odorless, Heat resistant, and Non-Toxic 
No pins, clips, or power outlets required
Easy-to-Use & Fun to Wear
If curlers are applied to freshly washed hair that is "just" dry, or slightly moist, and stay in the hair overnight, then the curls will be tight and can usually last more than one day.
Remember: the longer the curlers remain in the hair, the tighter the curl.
Specification
Material: Silicone
Color: Blue, Pink
Size:
Large: