Remove any stain on any clothing with ease!2023 NEW technology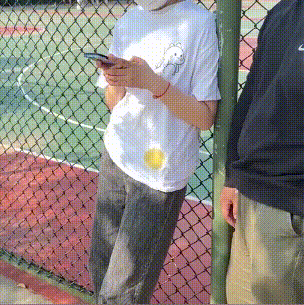 Features:
Effectively remove all kinds of stains: it can be used for oil stains, pen stains, oil stains, blood stains, lipstick stains, yellowing clothes, fruit stains, coffee stains, etc. It is practical and easy to us
Stain remove in seconds: It takes only a few seconds to complete an amazing cleaning! In the place with stains, release an appropriate amount of solution to scrub and remove the stains, and keep the original color of the clothes bright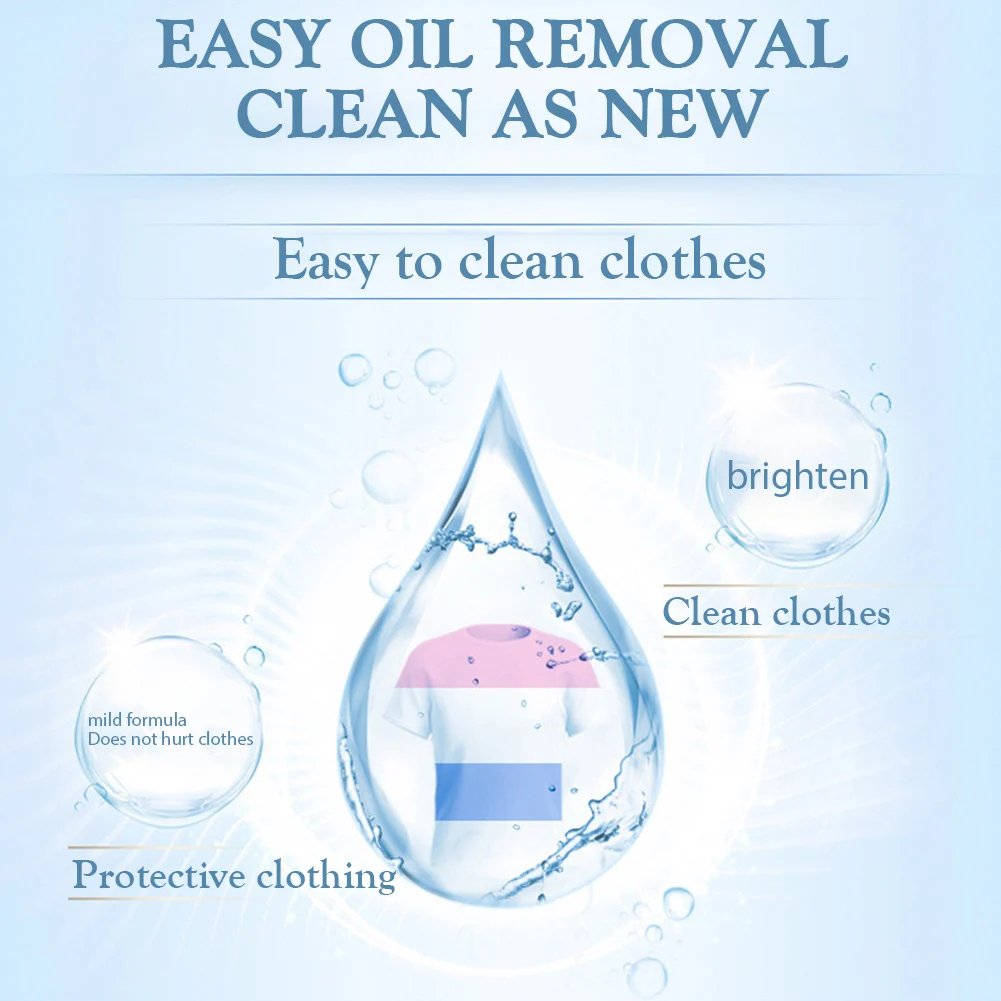 The active enzyme formulas is easy to clean: the innovative active formulas is instantly soluble in water. The unique foam control technology can produce an appropriate amount of foam when washing, which is easy to clean.
Gental formulas does not hurt clothes: it is safe and gentle for skin, and can be used for mother and baby clothes. It has no corrosive effect on the fabric, will not harm your fabric, and will not affect the beautiful color of your clothes.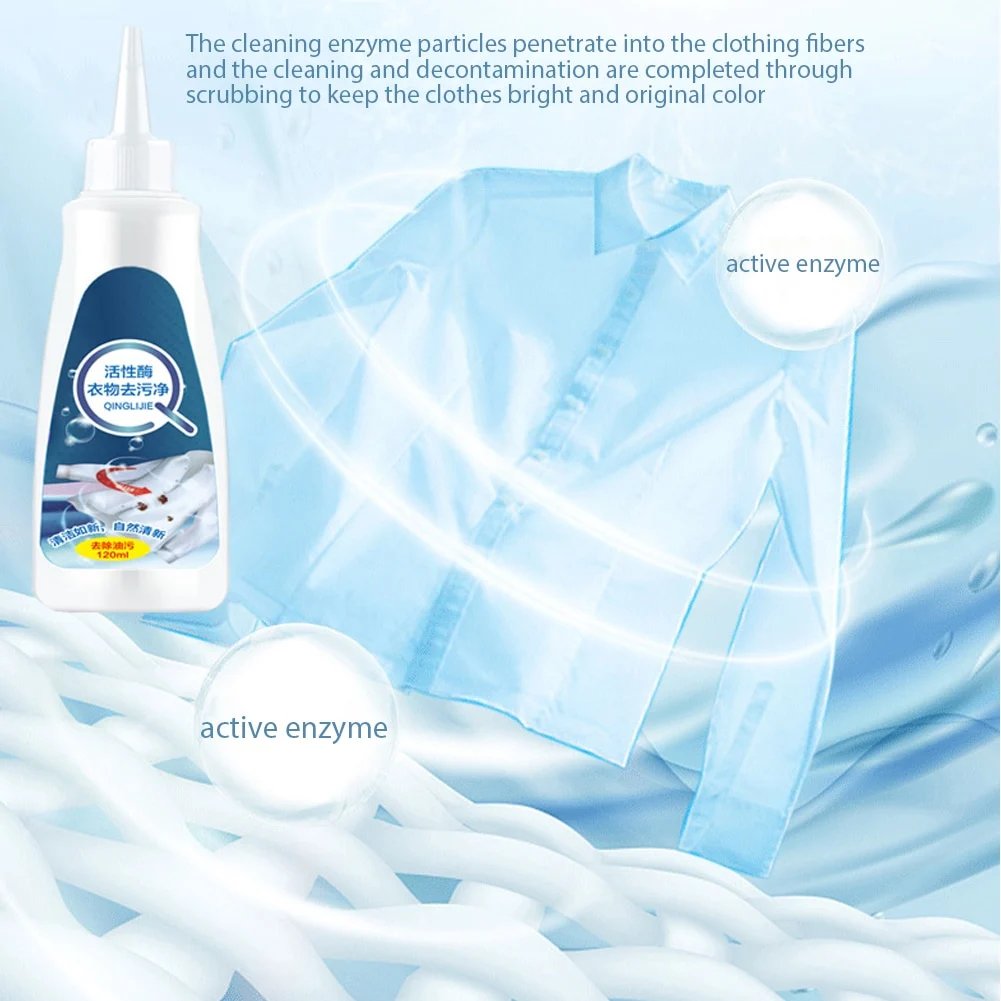 After-sales Service: If you have any problem, please contact us immediately, we will help you solve it as soon as possible.
Description:
Net weight: 120ml