Strengthen every 90° corner with ease just by using these removable furniture butterfly corner brackets!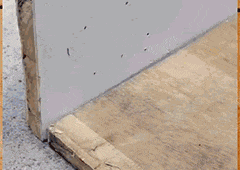 A high-performance set of 10 piece butterfly-like metal brackets that delivers remarkable support to all 90° corner structures. Each piece can successfully reinforce angle joint furniture to keep them extra secure and stably upright to prevent compressive failure. Additionally, these supports can also help for fixing and combining detached corner surfaces together. Suitable for drawers, tables, cabinets, doors, cupboards, dresser, windows, doors, shelves, chairs, wooden bed, frames, and other furniture or plates.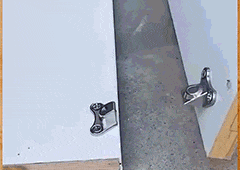 These furniture corner brackets provide an easy, pre-holed screw-in feature for a much quicker, convenient installation. Simply align the supports to the corner structures, bolt through all the holes using the included screws, and you're good to go. The butterfly brackets also adopt a removable design which lets you smoothly separate the 2 plates just by unfastening the middle screw. Eliminating the struggle of unscrewing all 4 side screws and the problem of damaging the furniture plates due to constant extraction. Made with premium materials that promises to stay and support for multiple years without damaging and rusting.
Maximize your furniture plate structures' strength support with these butterfly corner brackets!
FEATURES:
Perfect Corner Bracket
A heavy-duty symmetrical butterfly-like metal bracket that offers the best support to any 90° corner structure. Allowing it to put an additional strengthening performance to keep angle joint furniture securely firm, upright, and free against compressive failure. This butterfly bracket does not only reinforce structural components, but it can be also used for fixing and fastening corner surfaces together. Moreover, it comes in a 10 piece pack with an included 16 screws for bolting the plate holes.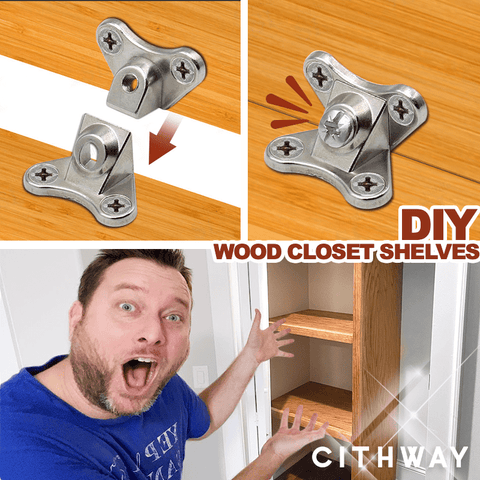 Quick and Easy Installation
This handy bracket pack adopts 5 pre-holed, screw-in designs that can be bolted with countersunk head screws in no time. Simply align the butterfly bracket to the surface you're fixing accordingly, screw in on each hole to mount firmly, and you're done. No more time-consuming, complicated methods and multiple needed anymore! What's more? Each combination butterfly code provides an excellent toughness that can withstand extreme stress that will remain stably firm for a prolonged time.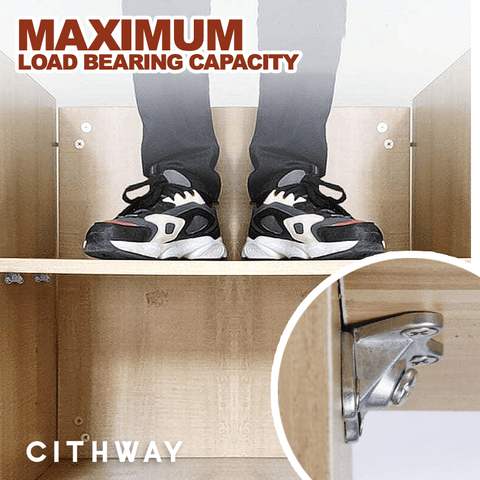 Removable Design
The furniture butterfly corner support features a convenient removable design that makes disassembling much easier and quick. It allows you to separate 2 plates connected by the corner bracket just by unfastening the middle screw. Saving you from the troubles of unscrewing all the 4 side screws each removal time. Additionally, the middle screw does not penetrate to the plate as it only works to keep both sides of the butterfly bracket and the corner plate together. It enables you to confidently screw it out without the problem of damaging the furniture plates after multiple removal.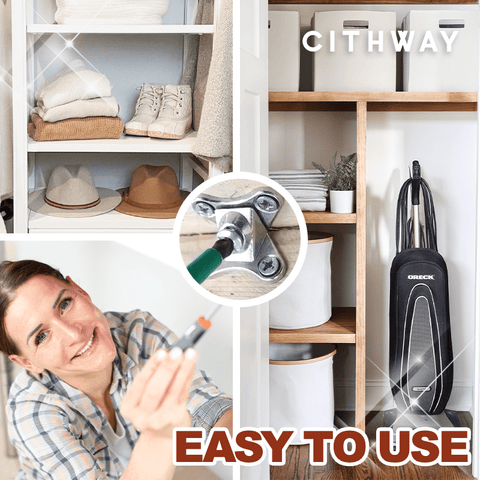 Wide Application
These removable butterfly corner codes work effectively for reinforcing and fixing all kinds of furniture or hardware accessories with 90° corner structure. Suitable for drawers, tables, cabinets, doors, cupboards, dresser, windows, doors, shelves, chairs, wooden bed, frames, and more possibilities. No worries as these corner supports do not protrude or cause obstruction for a more seamless and aesthetic looking finish.
Premium Quality
Made of high-quality thickened zinc alloy material with a fine polished finish that boasts an amazing durability and rust-resistance. All pieces can perfectly hold out against everyday stress to guarantee you longer service without it damaging or tarnishing. Making them an ideal support to provide your furniture and other corner structure with maximum strength.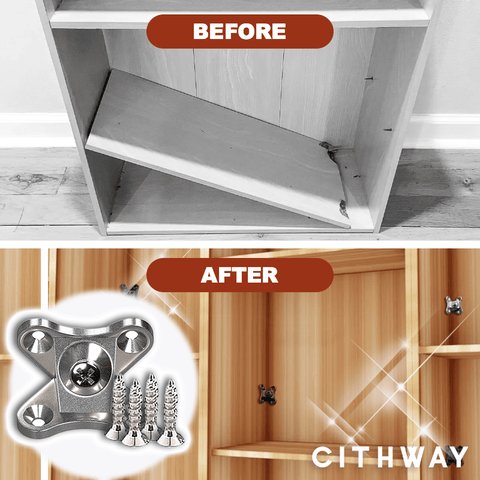 SPECIFICATIONS:
Material: Stainless Steel
Color:

Please refer to the image below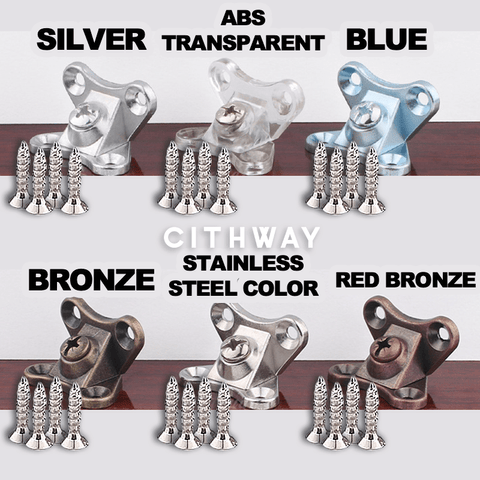 Size: Please refer to the image below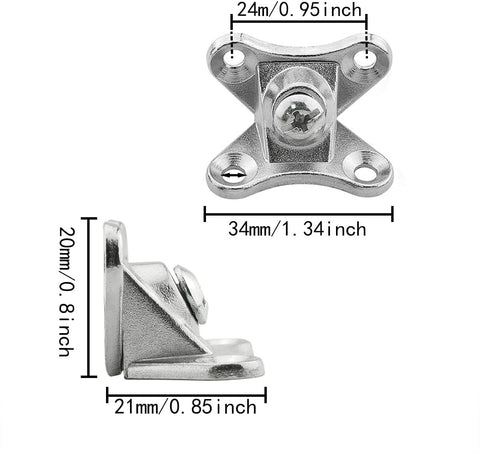 PACKAGE INCLUDES:
4 SET of Cithway™ Removable Furniture Butterfly Corner Bracket (with 16 screws)