Blast Away Any Clogged Pipe!

Unclogging drains throughout your house can be such a pain. Traditional plungers are rarely effective and hiring a plumber can cost you a fortune.
The Drain Blaster™ provides you with a quick and effective way to unclog toilets, sinks, showers, sewer lines and more! With just a push of a button you can send a high-pressure air blast that is guaranteed to safely eliminate all unwanted debris from your pipes and drains.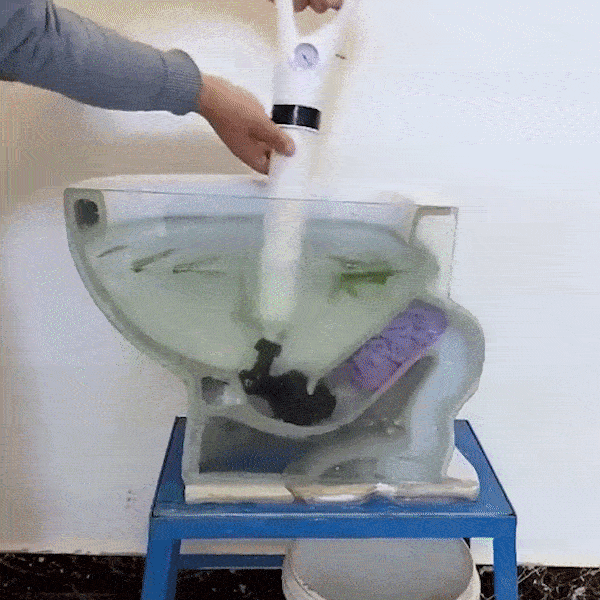 Fast & Easy To Operate
Cleaning your drainage lines has never been so simple and will only take you minutes! One single blast of air can drastically help clear obstructions from heavily clogged pipes.
1. Attach the appropriate drain head
2. Pump air to your desired pressure level
3. Securely insert The Drain Blaster™ 
4. Press the button and blast away!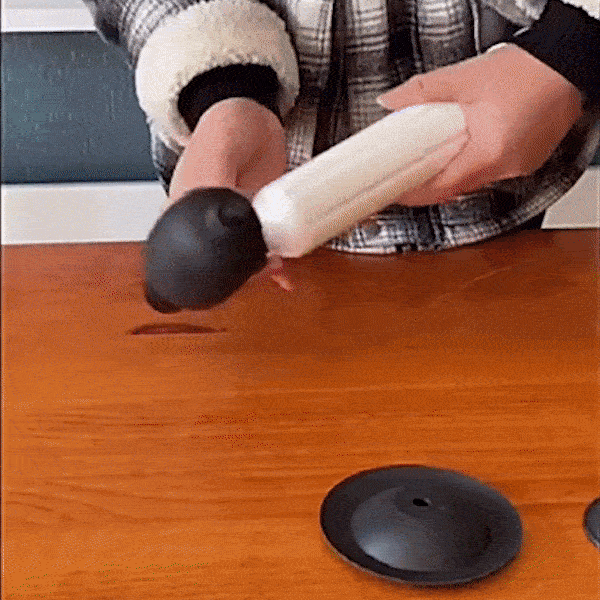 Safe To Use
You will have full control over the level of air pressure you output into your drains to safely remove blockage without damaging any plumbing.
Using the PSI monitor, we recommend the following air-pressure settings:
Sinks: Levels 0-2
Showers: Levels 0-3
Toilets: Levels 0-4
Sewer Lines: Levels 0-6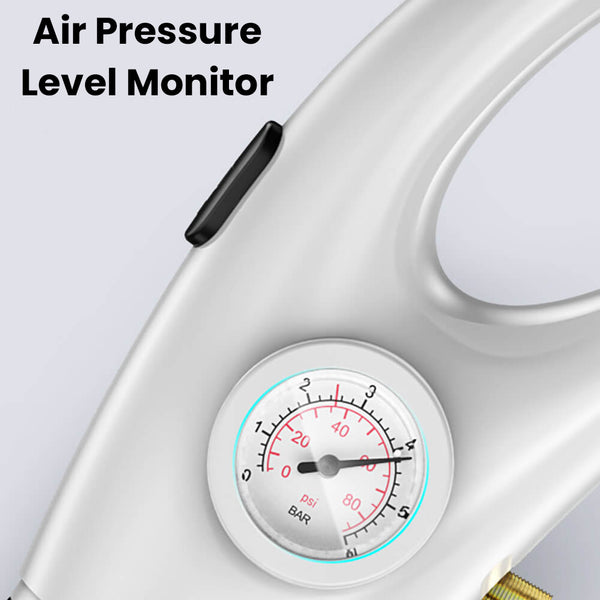 Mess-Free Plunging
Our attachment heads are designed to securely seal around all drains to prevent water splashing and debris blowback when releasing a blast of air. Have peace of mind knowing you can clear the toughest of clogs while keeping your room clean in the process!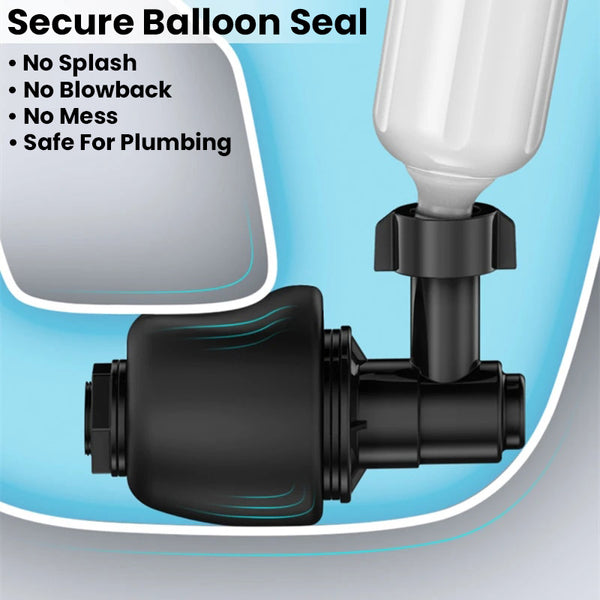 What's Included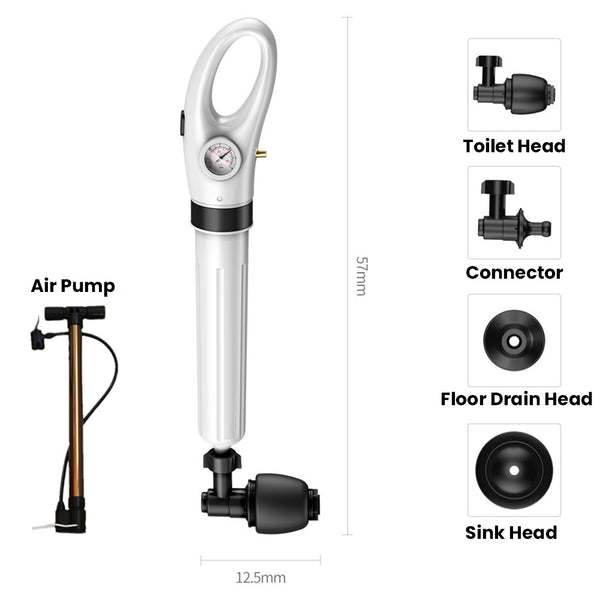 30-Day Money Back Guarantee
If you aren't satisfied with The Drain Blaster™ for any reason, you have up to 30 days after receiving your product to request a refund or replacement.
Free Shipping
We offer FREE tracked shipping worldwide.
We process and ship out orders within 2-4 business days. Due to high demand and COVID-19 delays please expect shipping times of around 14 days.