Make your winter different and unique with our must-have lighted garden flag.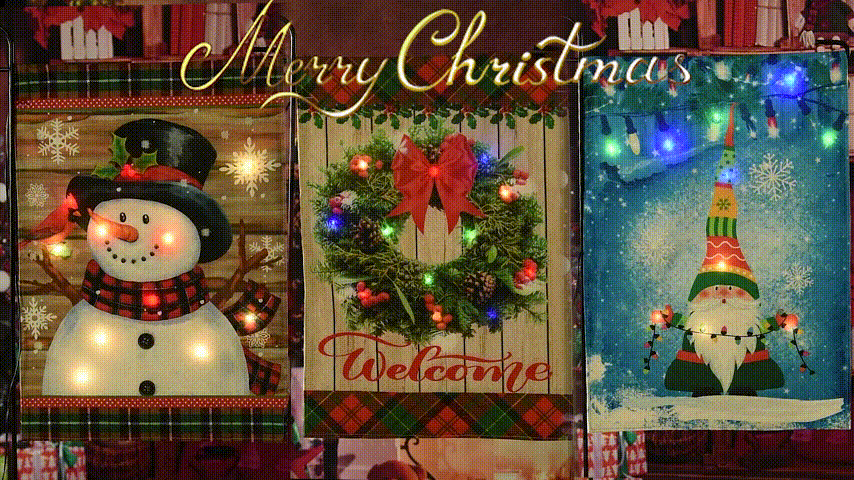 FEATURE:
[UNIQUE DESIGN]: Winter snowman garden flag is equipped with solar lights and solar panel. The light automatically turns on at dusk, and off to charge during the daytime as long as the solar panel is exposed to the sunlight. (Note: the flagpole not included.)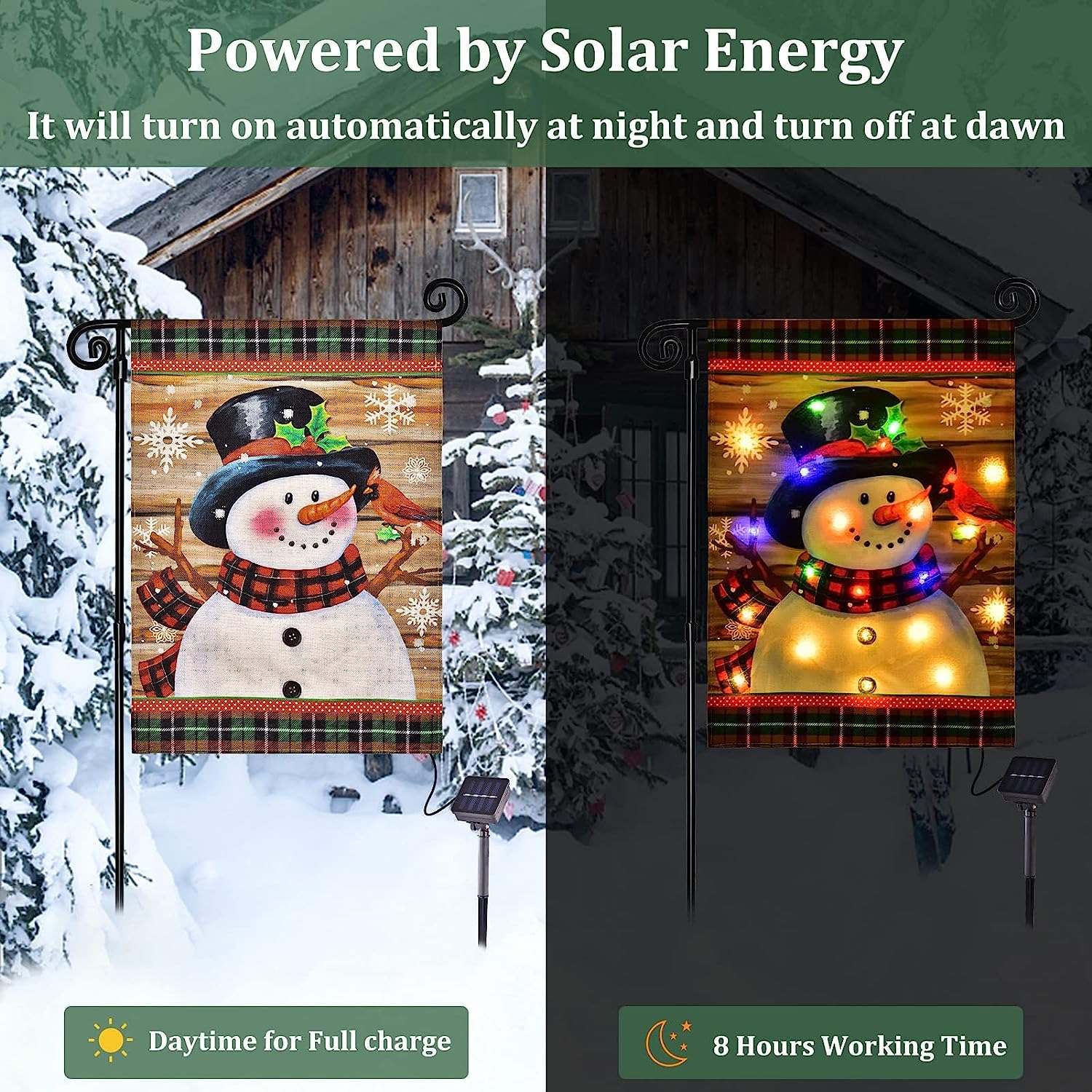 [8-LIGHTING MODES]: You can choose from 8 different lighting modes and speeds to enhance the festive ambience, making your winter colorful.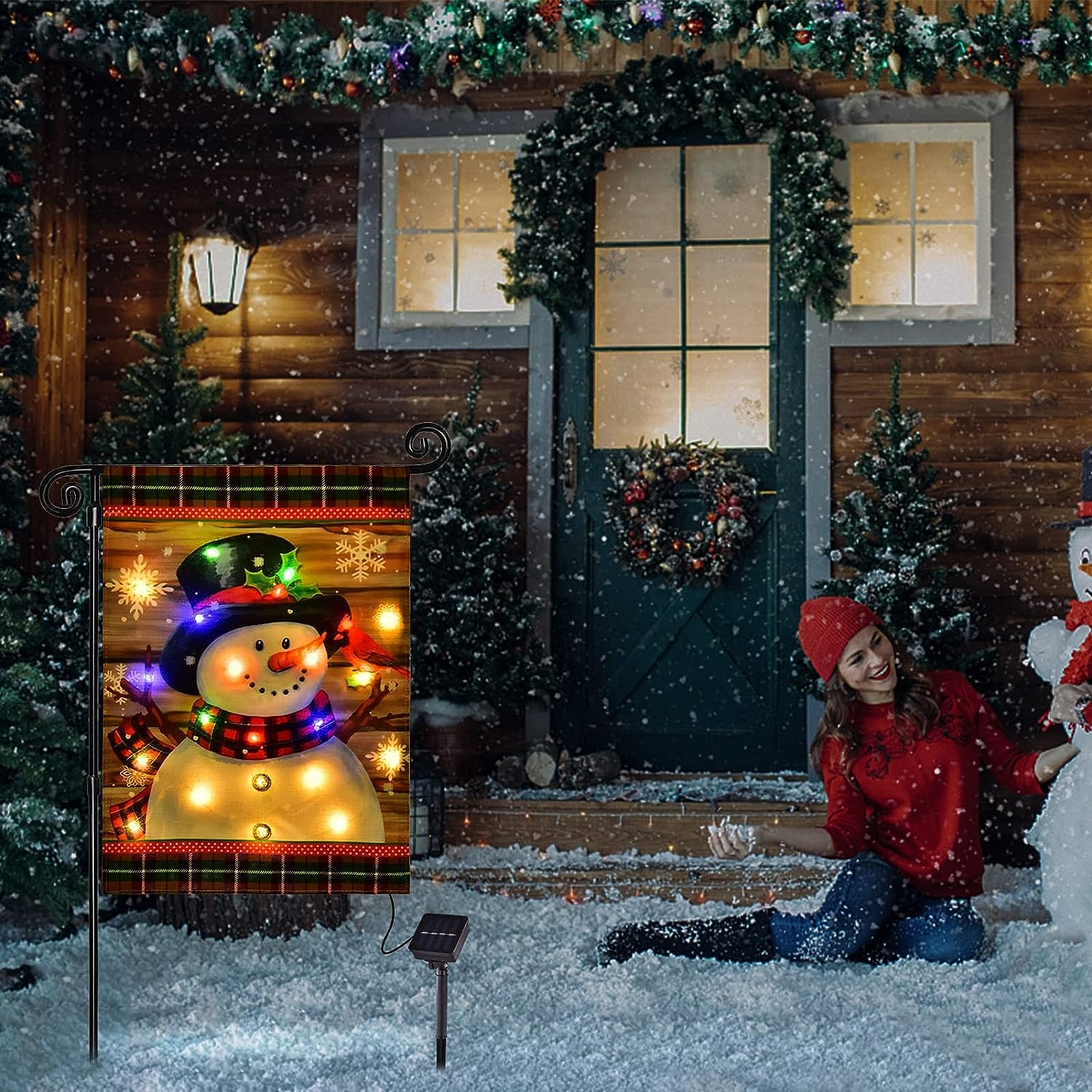 [EXQUISITE QUALITY]: Made of durable 100% fade-resistant linen fabric. The winter garden flag with solar lights features a 2-layer design, double-sided with pattern image viewable from both sides!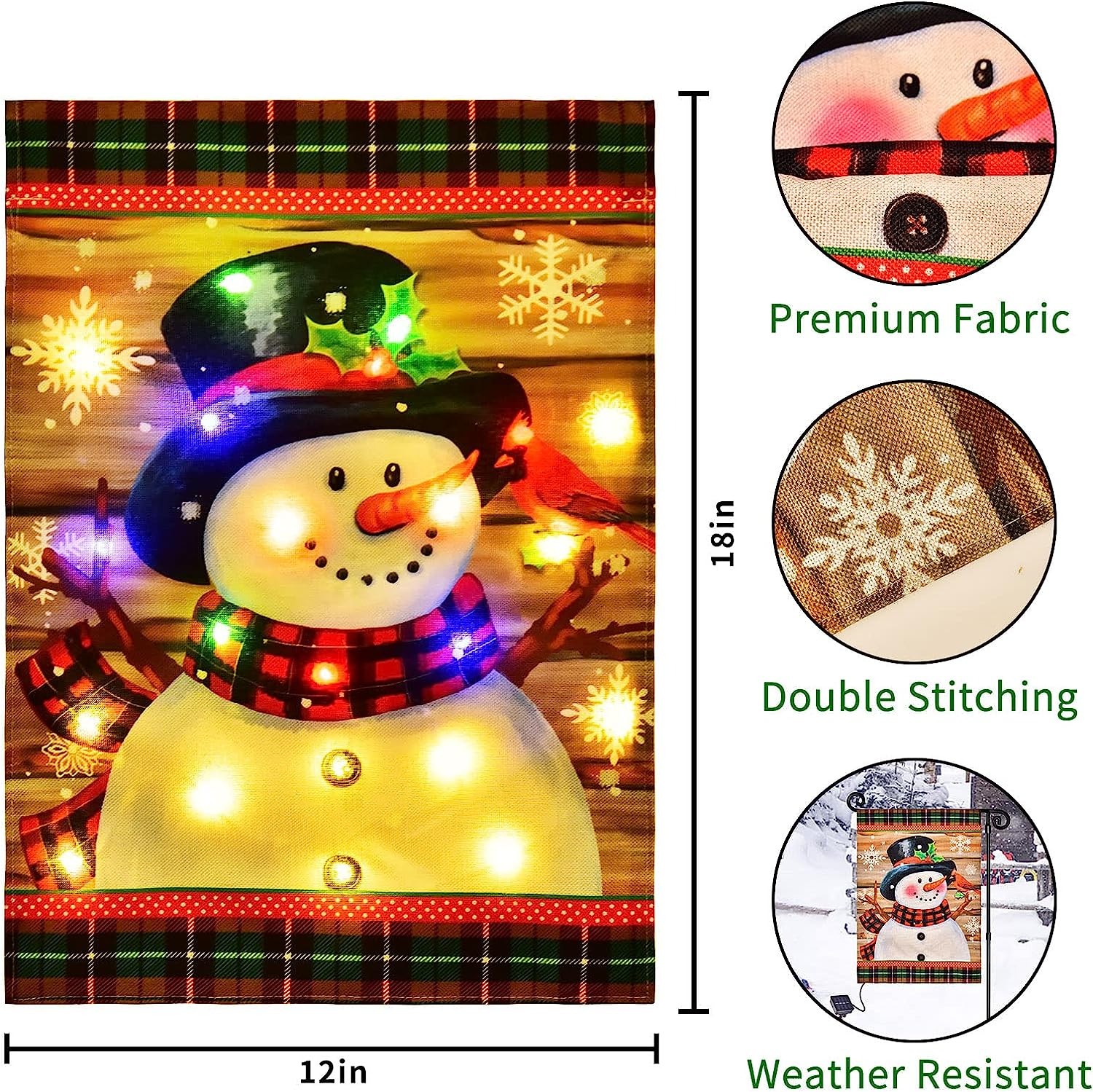 FAQ:
1.How to charge?
It charges automatically as long as the solar panel gains sunlight. But for better charge, please make sure the solar panel is fully exposed to the sunlight.
2. How long does it take to fully charge?
Considering the lighting time depends on how long the solar panel was exposed to direct sun-light. So as for charge, we suggest that ensure the solar panel is fully charged for 6-8 hours or longer. And normally, the flag can work for 8-12 hours after a full charge.
3.How do I know if the button is on?
First, cover the solar panel. Second, press the on/off button. If the flag is shining, It's ON.
✨Details
Materials:Linen
Size:12*18in/30*45cm
🎁Package includes:
1*Christmas LED Garden Flags(with solar lights and solar panel)