"My eyelashes stick straight out so when I put on mascara you can't even see it. This lash curler does exactly what it's supposed to. My husband thought I had false eyelashes on! I love it."
✅ Verified Buyer
Whether new in the beauty industry or not, it can be difficult to achieve the perfect curl for the lashes. Unfortunately, many of the available options are complex and time-consuming, leaving anyone feeling frustrated and rushed. Without the right tool, the supposedly easy task can discourage any woman from learning how to independently discover their own beauty routines, and from developing their own style and look.
Introducing Glam Curl™, the quick and easy solution to achieving the perfect curl without the unnecessary steps and discomfort. This innovative product allows for precise and uniform curling, ensuring that each lash gets the same amount of gentle curl and lift treatment. Its long-lasting curl can hold up all day, so every woman won't have to worry about their lashes losing their shape over time.
REASONS WHY OUR GLAM CURL™ WILL CHANGE YOUR LIFE
✅ Effortlessly Beautiful Curls: Glam Curl™ allows for precise and uniform curling, ensuring that each lash has the professional-grade care and treatment. This creates a more natural and symmetrical look.

✅ Catwalk Ready: By providing long-lasting curl that can hold up all day, Glam Curl™ reduces the need for touch-ups throughout the day and keeps. From the gym to a once in a lifetime event, this electric curler makes a model out of anyone.
✅ Upgraded Comfort: Unlike manual eyelash curlers, this electric lash curler reduces pinching or pulling of the lashes. With Glam Curl™'s eye guard and gentle heat, achieve the perfect look comfortably.
✅ Efficient and Effective Routine: Glam Curl™ allows every woman to achieve curled lashes quickly and efficiently, saving time in the daily beauty routine. This makes it an ideal tool for busy women who want to look their best without sacrificing time.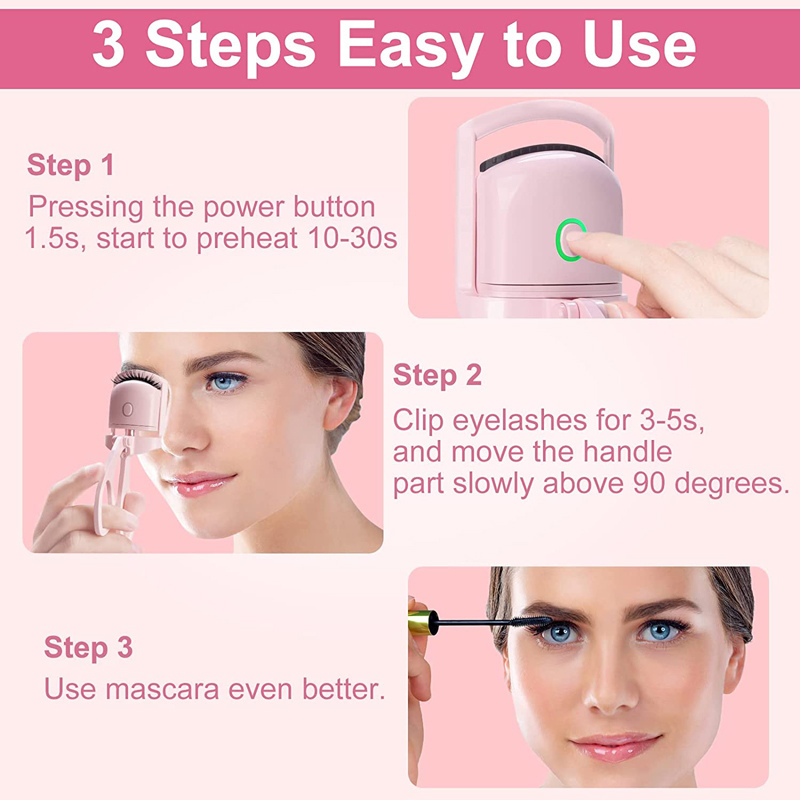 We understand the frustration of struggling with eyelash curlers that are difficult to use and can cause discomfort. First time manual curler users can immediately experience watery eyes and painful eyelids, especially when used wrong. A recent study shows that 78% of women struggle to achieve the desired eyelash curl with traditional eyelash curlers.
Thankfully Glam Curl™ provides a safe and easy-to-use electric eyelash curler for an effortless straight from the runway ensemble, pair the look with an elegant date cap dress or a classic white-tee and jeans. Simply elevate and accentuate the lashes for an all-natural look that turns head, just press the button and let the heat shape each eyelash, add a bit of mascara for a bolder look. Bring out the confidence with this nifty beauty tool.



Product Specifications

Dimension: 6.34 in x 3.39 in x 1.85 in


Package Contents
(1) Glam Curl™ Electric Eyelash Curler
(1) Charging Cable
A Portal Evolution Promise
At Portal Evolution, we believe in the quality of our products therefore we offer a 30 Day Money Back Guarantee with no questions asked! When you purchase from us, there is ZERO Risk for you!
You've found a hidden discount code! Use code "FIRST5OFF" at checkout to claim an additional 5% OFF your ENTIRE order!
Customer Support:
Email: support@sxpanri.com