Great Western Winter Leather Peacoat Art. 709: A Tribute to Courage and Style
Embrace the Legacy:
Introducing the Great Western Winter Leather Peacoat Art. 709, a garment that carries with it the spirit of valor and the mark of a true warrior. Crafted to withstand the harshest winter conditions, this peacoat is more than just outerwear—it's a symbol of fortitude and unyielding style.
Forged in the Crucible of Battle:
Inspired by the resilience of soldiers who faced the bitter cold on the front lines, this peacoat is a testament to the enduring spirit of those who served. The dark brown leather, weathered and worn, tells a story of countless missions, each scar a testament to its wearer's unwavering dedication.
From Trenches to Triumph:
Just as battles shift and strategies evolve, so too does this peacoat adapt to the demands of the modern world. Its meticulous detailing, carefully concealed, mirrors the precision of military operations, ensuring it stands ready for whatever challenges lie ahead.
The Commander's Choice:
Available in sizes ranging from S to 5XL, this peacoat is tailored for those who lead with confidence and embrace life's battles head-on. Refer to our size chart to ensure the perfect fit for your commanding presence.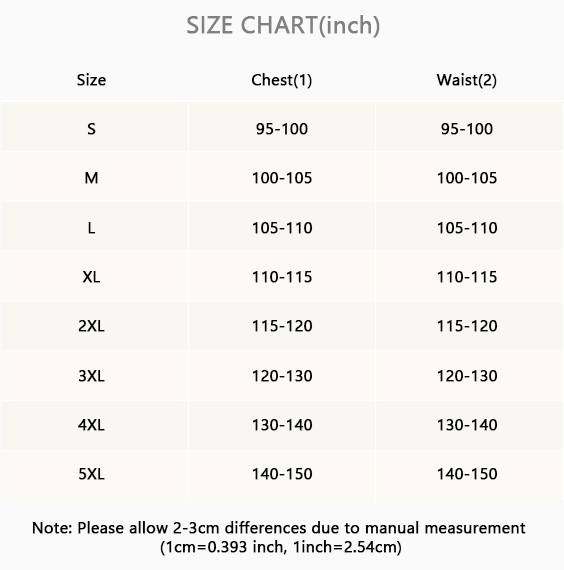 Care Instructions:
To honor the legacy of your Great Western Peacoat, treat it with the same respect it affords you. A professional dry clean ensures it remains ready for duty. Shield it from extreme elements, just as you would protect your fellow soldiers.
Elevate Your Wardrobe, Command Your Destiny:
The Great Western Winter Leather Peacoat Art. 709 is more than an article of clothing; it's an embodiment of the warrior spirit. As you slip it on, feel the echoes of history and step forward, ready to face the challenges that await.
Note: Product color may slightly vary due to photographic lighting sources or your monitor settings.
Receiving Time = Processing Time + Shipping Time
PROCESSING TIME
Processing time is the duration from receiving an order until an item is fulfilled. To check it for a specific item, go to its product details page, expand the "Shipping Info" section and find out the processing time.
*If you would like to cancel a back ordered item in your order, simply send us your request by submitting a ticket, we will get back to you within 24 hours.
SHIPPING TIME
A shipment takes 3-10 business days to arrive, please refer to the table below for various shipping times to international destinations.
For detailed information on standard delivery and express delivery, choose your shipping country or shipping region from the drop-down menu below: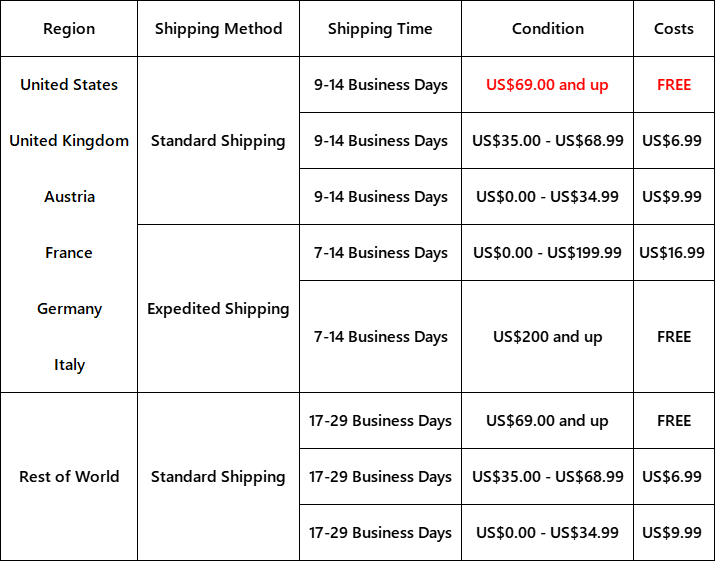 * The shipping time is estimated and commences from the date of shipping, rather than the date of order, and can take longer than expected date due to    an invalid address, the customs clearance procedures or other causes.
*For Expedited Shipping: Possible tariffs and other possible related costs are borne by the customers
ABOUT TAX
Kindly note that all packages are shipped from LUCUSS Warehouses. Our items are shipping duty unpaid and therefore import tax may occur depending on your country's Customs and shipping method. You may check with your local Customs Office for more information.