Stay Warm 24/7
Unlike normal bras, this bra could keep you warm constantly in autumn and winter, the perfect everyday bra and sleep bra.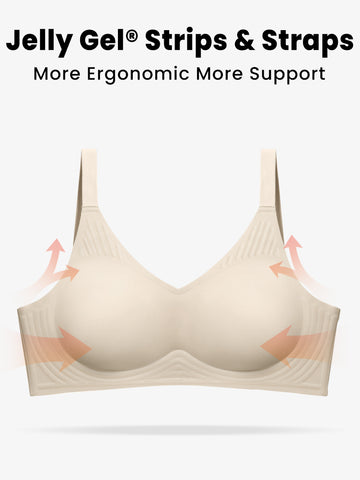 Jelly Gel® 
Strips & Straps
Made of Jelly Gel® straps design which is more ergonomic and it won't dig into your shoulder, also has a great shape with our upgraded Jelly Gel® 2.0. It provides better support for bigger-bust women.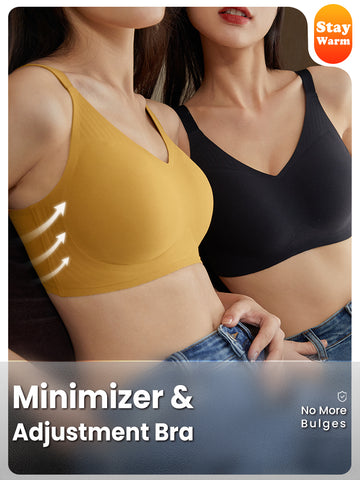 Adjust Your Bust
This bra is specialized for adjustment and minimizing. The side wings are reinforced which is steady and provides more support for you. Say no to bulges and keep comfortable daily.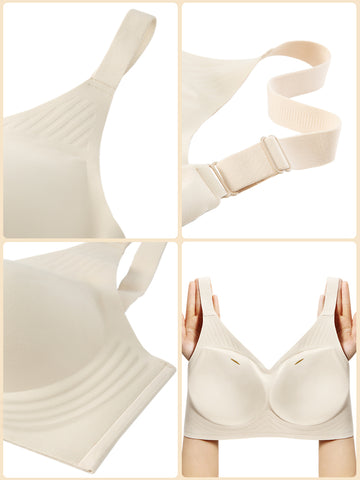 100% Skin-Friendly
Made of ultra-soft and thermal fabric, You could barely feel its existence and you don't even want to take it off!