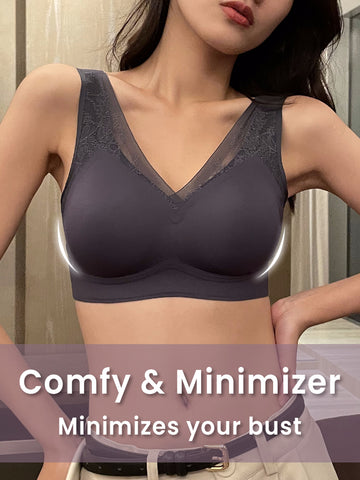 Full coverage & Seamless
This bra provides more coverage and minimizes your bust, which keeps you comfy. This seamless bra is crafted from an incredibly smooth, soft, and luxurious feeling fabric for a second-skin feel.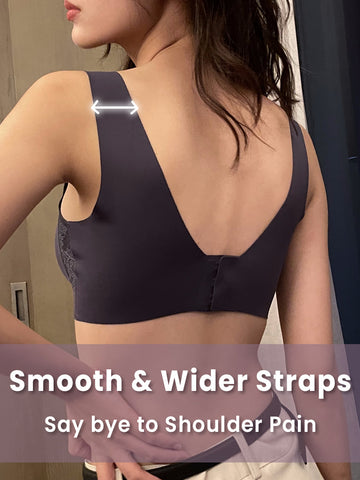 Say Goodbye to Shoulder Pain
And hello to wire-free support. our bra makes things a little easier, but it makes things a little smoother.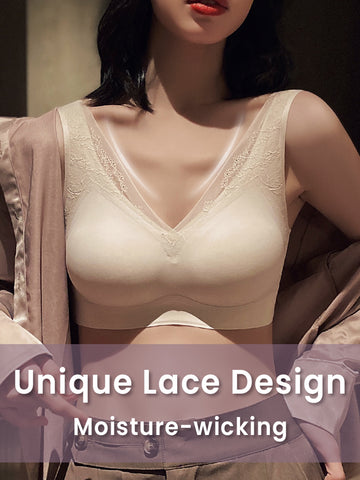 Skin-Friendly Lace Design
Wire-free bra with lace is a soft fabric for skin that offers gentle touch. Besides, the lace 
wicks moisture.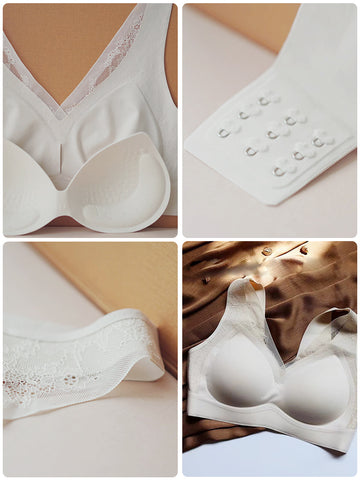 Push-up Padding 
This bra with a molded bump, and push-up padding lifts you upward and inward adding the cleavage and fullness you crave.