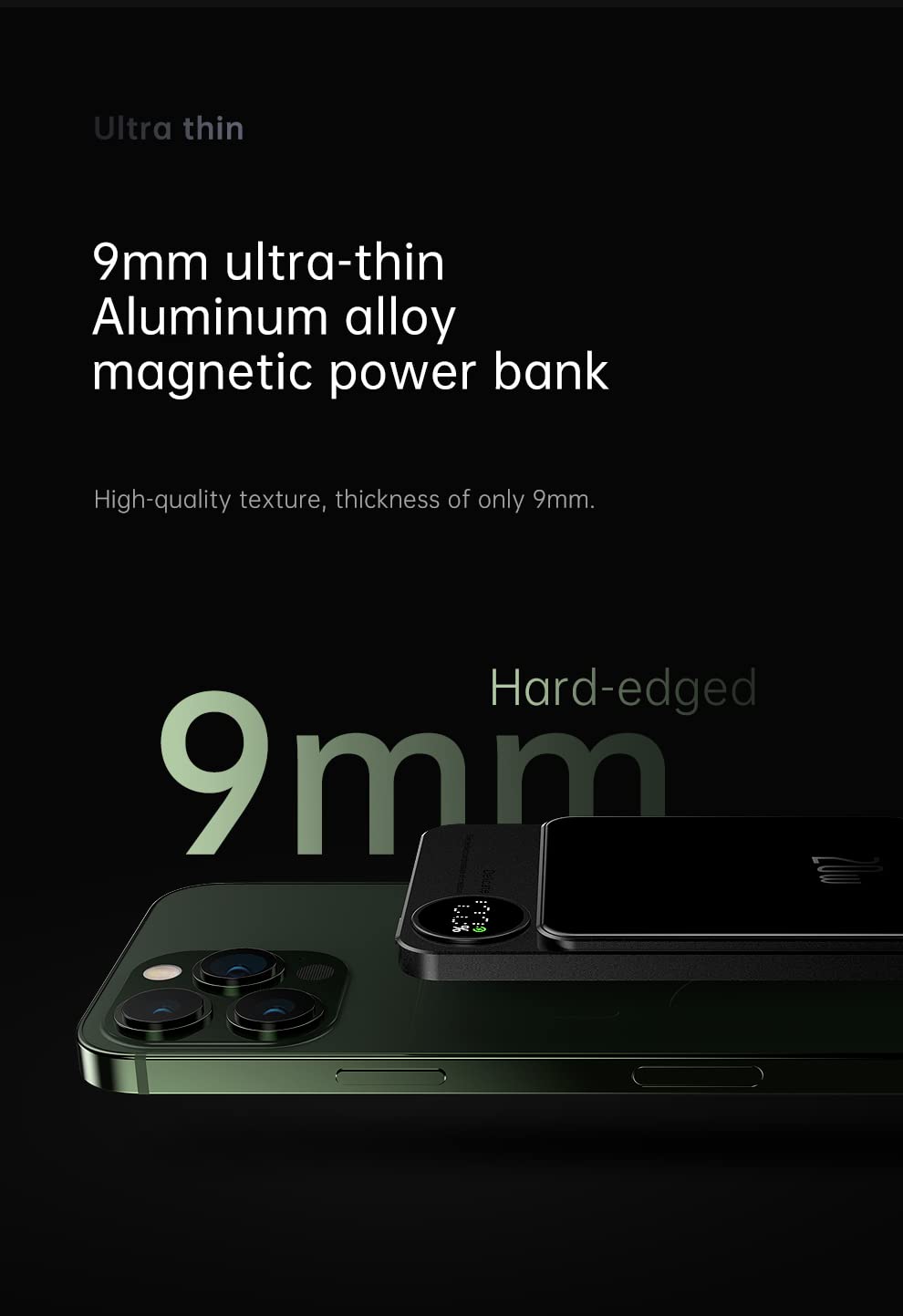 Introducing our game-changing Magnetic Wireless Powerbank, a versatile and innovative charging solution that combines the convenience of wireless charging with the portability of a power bank. Designed with advanced technology and thoughtful features, this powerbank is here to revolutionize the way you stay powered up on the go.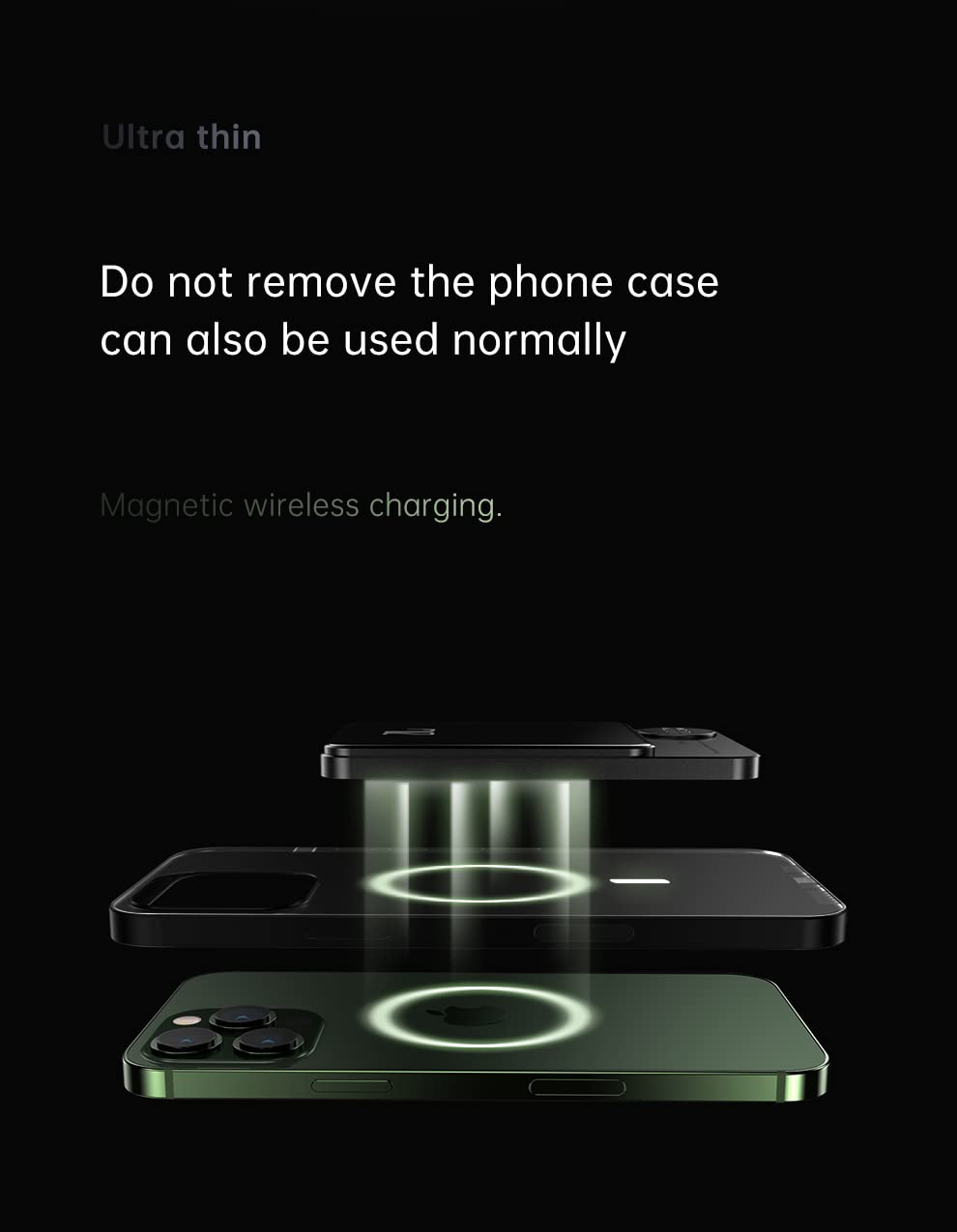 The Magnetic Wireless Powerbank features a built-in wireless charging pad, allowing you to effortlessly charge your Qi-enabled devices without the need for tangled cables or separate charging pads. Simply place your compatible device on the powerbank, and let the magnetic connection ensure a secure and efficient charging experience. Say goodbye to the hassle of carrying multiple charging cables and adapters; our powerbank simplifies your charging routine.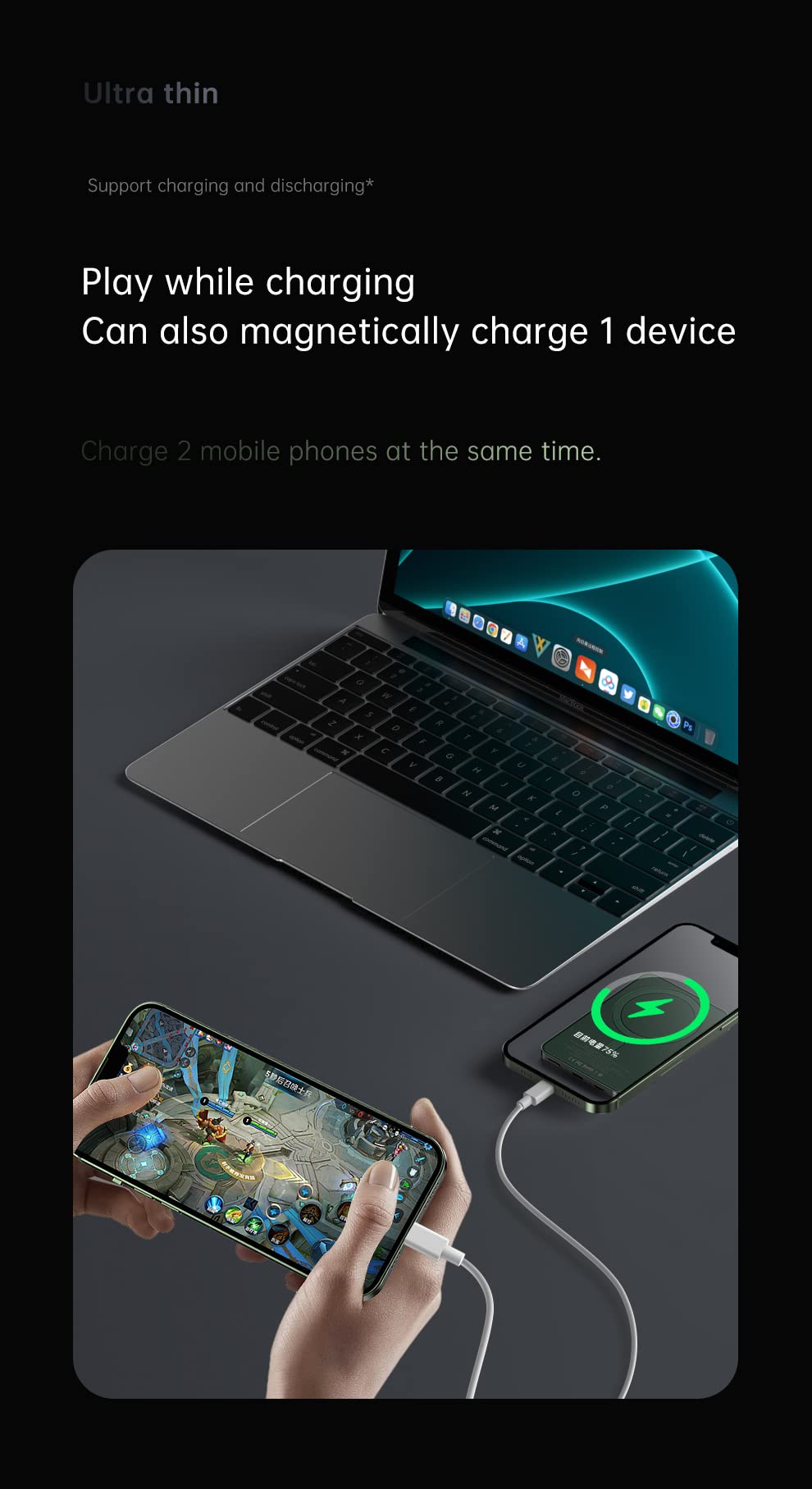 Portability is a key attribute of our Magnetic Wireless Powerbank. With its compact and lightweight design, it easily fits into your pocket, purse, or bag, ensuring that you always have a reliable power source wherever you go. The powerbank is equipped with a high-capacity battery that provides multiple charges for your devices, so you can stay connected and powered up throughout your day, whether you're traveling, commuting, or exploring the outdoors.



Versatility is a standout feature of our Magnetic Wireless Powerbank. It is not only compatible with wireless charging devices but also offers wired charging options. The powerbank features USB ports and built-in cables, allowing you to charge multiple devices simultaneously. From smartphones and tablets to headphones and smartwatches, our powerbank has you covered. It's a versatile companion that meets all your charging needs.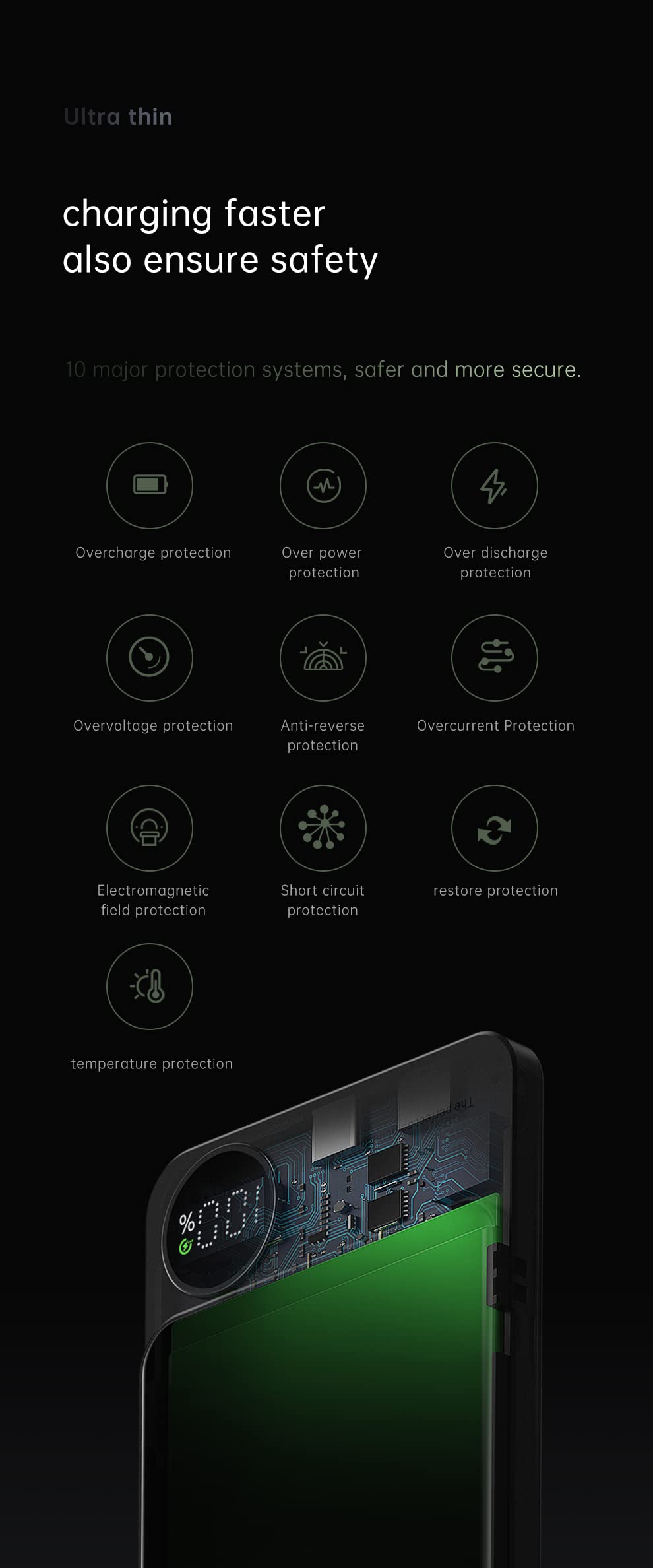 Convenience meets efficiency with the Magnetic Wireless Powerbank. It features intelligent charging technology that automatically detects the power requirements of your devices and delivers the optimal charging speed. The powerbank also supports fast charging, allowing you to quickly recharge your devices when time is of the essence. Stay powered up and connected without compromising on charging speed.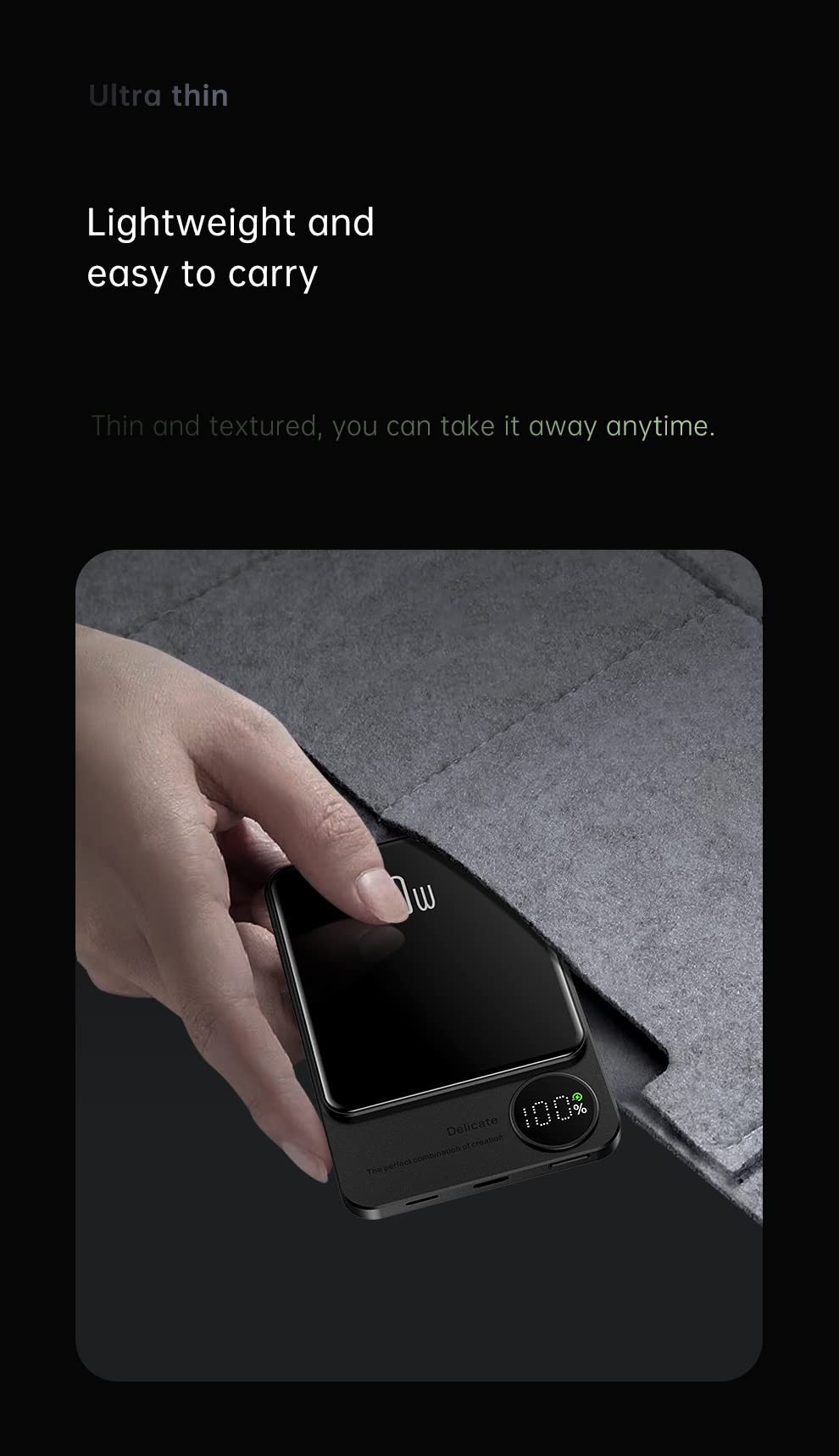 Durability and safety are paramount when it comes to powerbanks, and our Magnetic Wireless Powerbank is built to deliver on both fronts. It is crafted from high-quality materials that withstand daily use and provide reliable protection against impacts, scratches, and temperature fluctuations. The powerbank also incorporates advanced safety features such as overcurrent protection, overvoltage protection, and short-circuit protection, ensuring the safety of both your devices and the powerbank itself.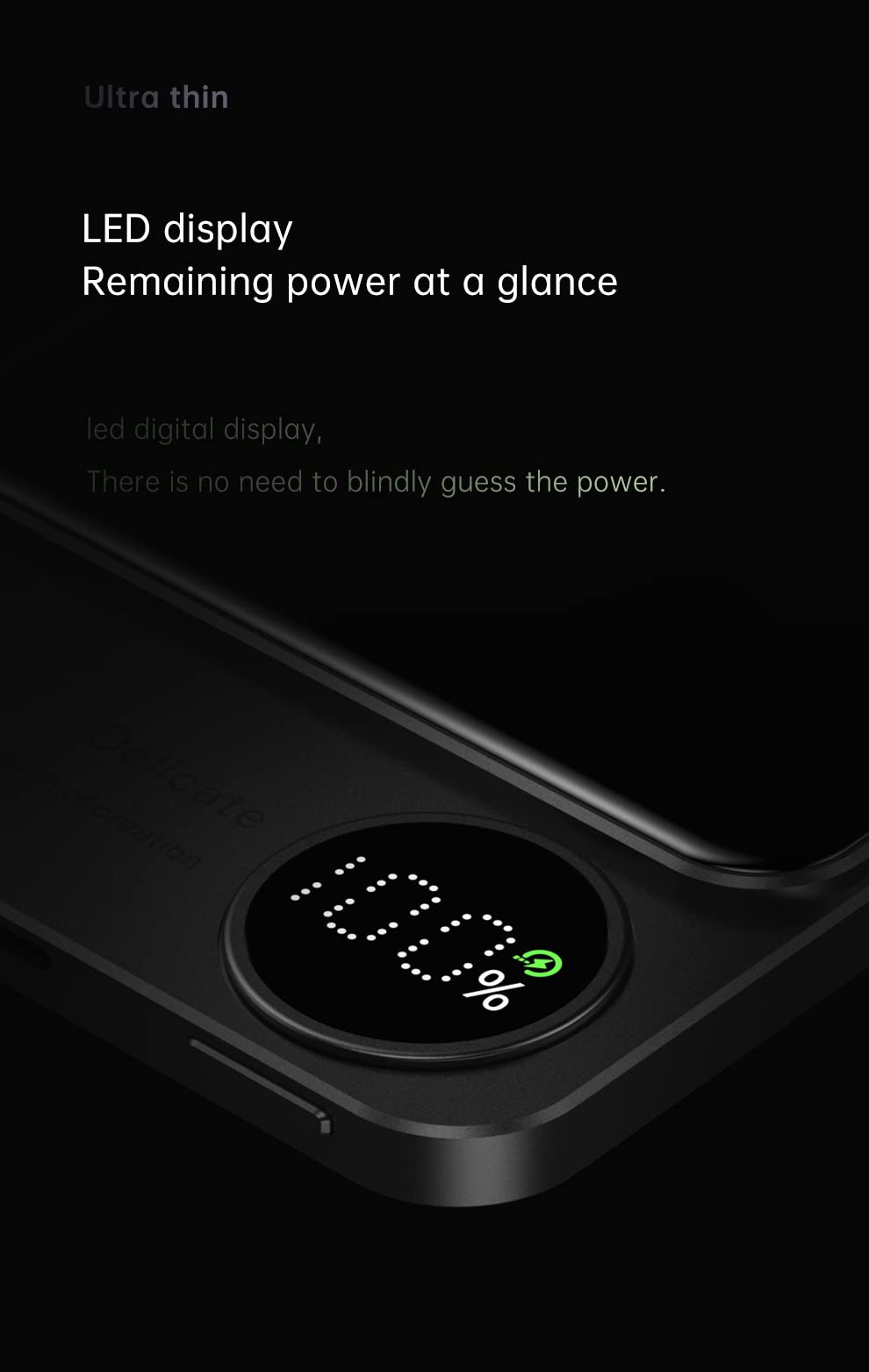 Experience the freedom and convenience of our Magnetic Wireless Powerbank and enjoy hassle-free charging on the go. Say goodbye to the limitations of traditional charging methods and embrace the future of wireless and portable power. Stay connected, stay powered up, and stay in control with our versatile and reliable powerbank.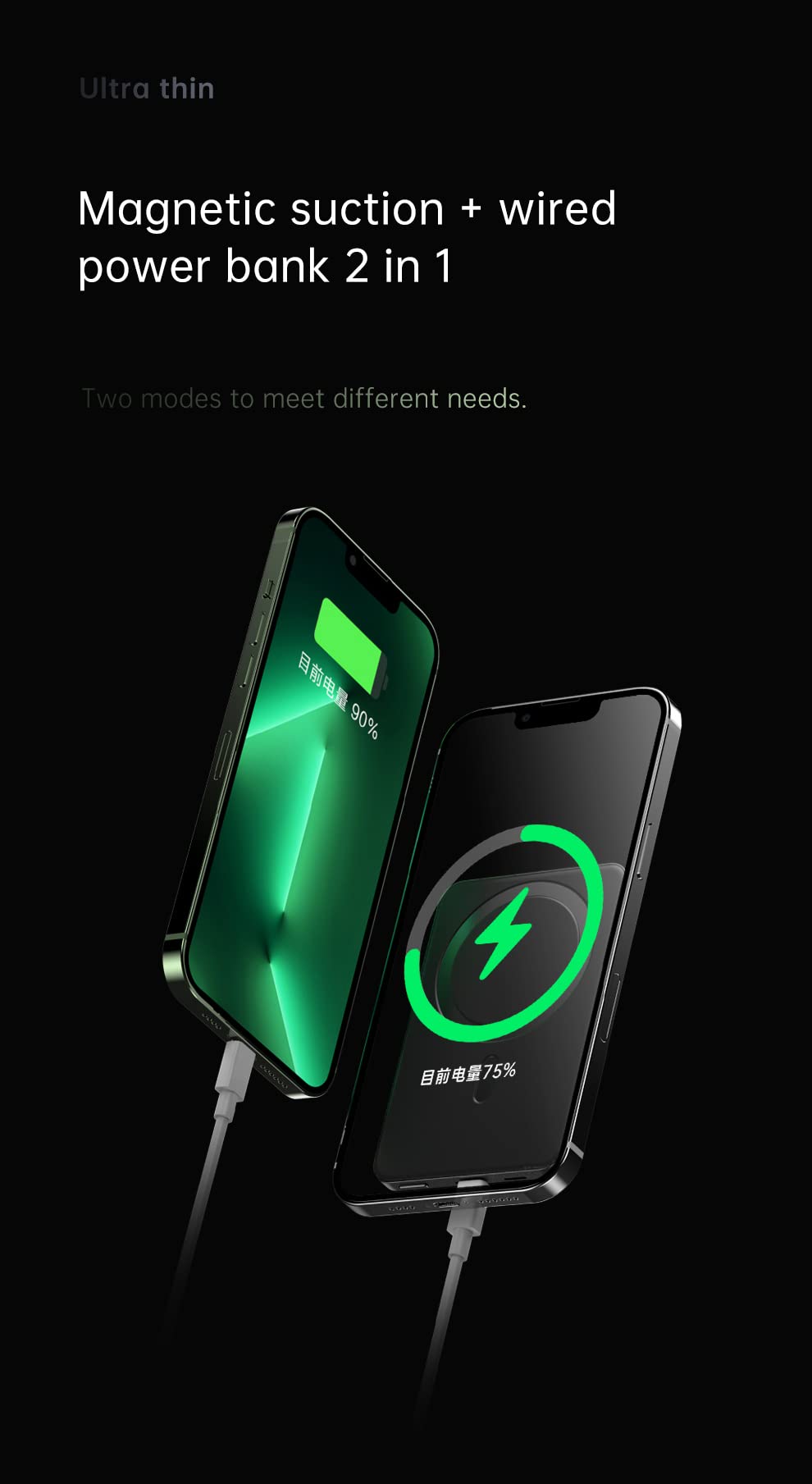 Order your Magnetic Wireless Powerbank today and elevate your charging experience. Experience the convenience, versatility, and reliability that our powerbank provides. It's time to break free from tangled cables and limited charging options. Let our Magnetic Wireless Powerbank be your trusted companion for all your charging needs, wherever your adventures take you.
SPECIFICATIONS
Wireless Charger: Wireless Power Bank
Type: Magnetic power bank
Type: Portable Power Bank
Support Quick Charge Technology: Two-way Quick Charge
Shell Material: Metal
Power Bank for Phone: Mobile Phone Power Bank
Power Bank Free Shipping: some countries
Portable Power Bank: Power Station
Output Interface: USB-Type C,Wireless Charger
Mini Power Bank: Power Banks Fast Charging
Max Input: 20W
Magnetic Power Bank: For Xiaomi
Magnetic Mini Wireless Power Bank: for Magsafe Mobile Phone
Macsafe Power Bank: For Huawei Samsung
Input Interface: USB Type C,Lighting
Features: Wireless Charge,Digital Display
Features: wireless charge,Digital display
External Battery Fast Charge: Pawarbank
Compatible iPhone Model4: For AirPods
Compatible iPhone Model3: For iPhone14/14Pro/14ProMax/14mini
Compatible iPhone Model2: For iPhone13/13Pro/13ProMax/mini
Compatible iPhone Model1: For iPhone12/12Pro/12ProMax/mini
Compatible: Mobile phones that support wireless charging
Certification: RoHS,CE,FCC
Brand Name: lamgool
Battery Type: Li-polymer Battery
Battery: Mobile Phone Accessories