Men's Sheepskin Jacket: A Fusion of Tradition and Valor
Embrace Timeless Elegance:
Introducing the Men's Sheepskin Jacket, not just a testament to exquisite craftsmanship, but also a tribute to tradition and unwavering spirit. Inspired by Li Shuxing and Benjamin Sack, its robust design in light brown and gold tones exudes refined elegance.
Sizing Information:
Available in sizes: S, M, L, XL, 2XL,3XL,4XL. Consult our detailed size chart for a perfect fit.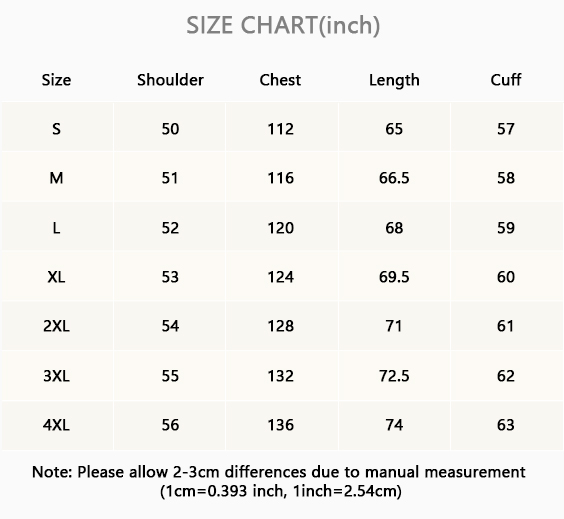 Care Instructions:
To ensure this jacket stands the test of time, we recommend professional dry cleaning. Shield it from extreme elements to preserve its integrity.
An Inheritance of Valor:
Normandy Invasion (D-Day), 1944: The design of this jacket draws inspiration from the shearling coats worn by soldiers during the Normandy Invasion, braving the harsh cold. Its solid texture pays homage to those warriors who stood resilient in the face of unimaginable odds.
Arctic Convoys, World War II: In treacherous Arctic waters, sailors relied on sheepskin-lined jackets for warmth and protection. Just like this jacket, they were a lifeline in freezing temperatures and relentless storms.
The Flying Tigers, 1941-1942: Pilots of the American Volunteer Group, known as the Flying Tigers, boldly took to the skies in the China-Burma-India Theater. Their sheepskin-lined jackets not only provided warmth at high altitudes but also became a symbol of their legendary status.
A Seamless Integration:
This jacket is more than just clothing; it seamlessly integrates tradition and valor. As you don it, you become a part of this history, carrying forward the legacy of those who marched on in the face of adversity.
Note: Product color may slightly vary due to photographic lighting sources or your monitor settings.
Receiving Time = Processing Time + Shipping Time
PROCESSING TIME
Processing time is the duration from receiving an order until an item is fulfilled. To check it for a specific item, go to its product details page, expand the "Shipping Info" section and find out the processing time.
*If you would like to cancel a back ordered item in your order, simply send us your request by submitting a ticket, we will get back to you within 24 hours.
SHIPPING TIME
A shipment takes 3-10 business days to arrive, please refer to the table below for various shipping times to international destinations.
For detailed information on standard delivery and express delivery, choose your shipping country or shipping region from the drop-down menu below: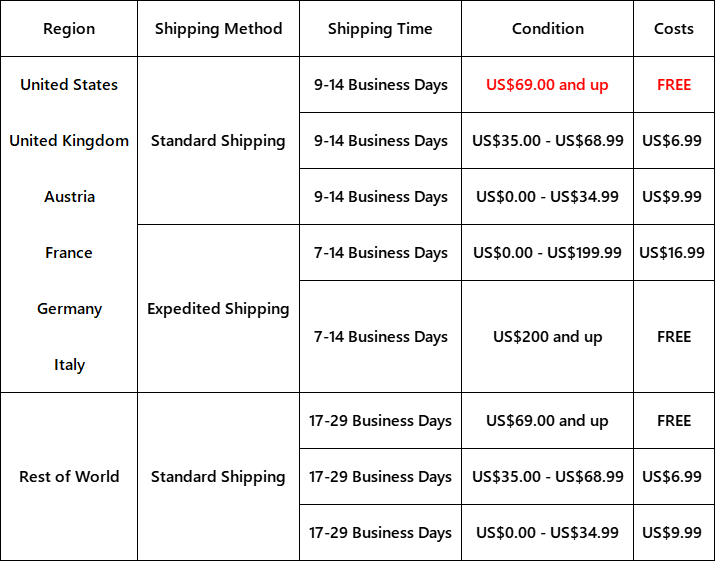 * The shipping time is estimated and commences from the date of shipping, rather than the date of order, and can take longer than expected date due to    an invalid address, the customs clearance procedures or other causes.
*For Expedited Shipping: Possible tariffs and other possible related costs are borne by the customers
ABOUT TAX
Kindly note that all packages are shipped from LUCUSS Warehouses. Our items are shipping duty unpaid and therefore import tax may occur depending on your country's Customs and shipping method. You may check with your local Customs Office for more information.