Experience Convenience and
Design with the Modern
Projection Desk Clock
Project the time in style with our sleek and modern projection table clock.
Upgrade your bedside table with our innovative projection clock,
perfect for any bedroom.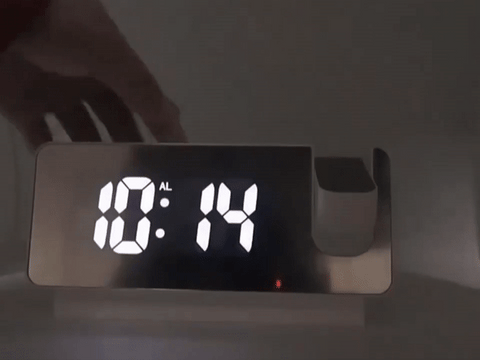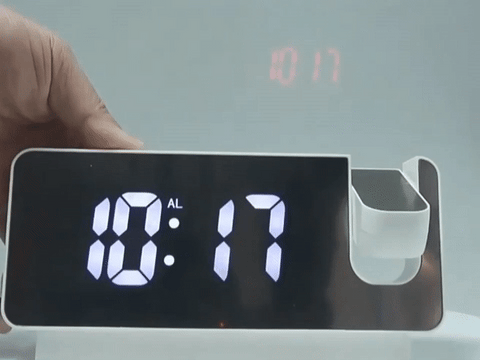 ⚖️Before and After Comparison⚖️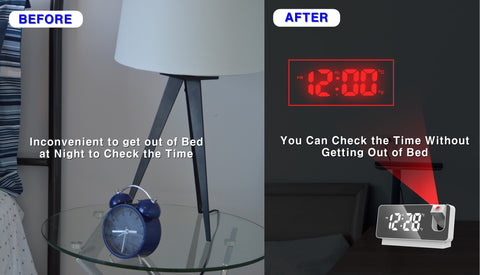 You can check the Time at Night Without Disturbing Your Sleep🛌🏼

✅ CONVENIENT PROJECTION FUNCTION :
Experience the ultimate in convenience and style with our modern projection desk clock, projecting the time and date directly onto your wall or ceiling
✅ STYLISH DESIGN THAT GOES ANYWHERE :
Add a touch of modern elegance to your home or office with our sleek and sophisticated projection desk clock.
✅ HIGH VISIBILITY OF PROJECTILES :
Say goodbye to squinting at small clock displays with our high-quality projection feature, making it easy to read the time from anywhere in the room.
✅ FUNCTIONS OF THE PROJECTION DESK CLOCK :
Our projection desk clock is not only a stylish addition to any space but also a functional one, with customizable time and date projection.
✅ TIME PROJECTION IS POSSIBLE IN ANY SPACE :
Transform your space with our innovative projection desk clock, which projects time and date on the wall or ceiling and adds a sleek and modern touch to your home or office.