50% OFF SALE LIVE!
Our Biggest Sale EVER is Now Live! You can get the Purrtastic™ Litter Mat for 50% OFF! Once you have added the Purrtastic™ Litter Mat to your cart, your discount will be automatically applied! Be quick, as once we are sold out our sale is over.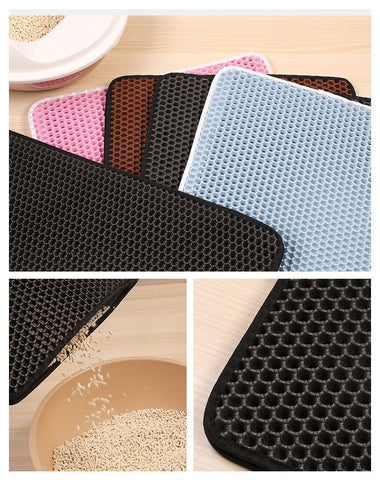 WHY YOU WILL LOVE THE PURRTASTIC™ MAT?
Purrtastic™ Litter Mat ensures effortless cleanliness as it efficiently traps and contains litter, keeping your floors clean and mess-free.
Purrtastic™ Litter Mat promotes enhanced hygiene by preventing litter tracking, reducing the spread of germs and odors in your home.
Purrtastic™ Litter Mat is built to last with its durable and long-lasting design, providing you with a reliable solution for your cat's litter area.
Purrtastic™ Litter Mat offers easy maintenance, allowing you to quickly shake off or vacuum the trapped litter, saving you time and effort.
Purrtastic™ Litter Mat prioritizes safety and comfort with its non-slip backing, ensuring stability and preventing accidents for both you and your beloved feline friend.
Purrtastic™ Litter Mat has a 30 day money back guarantee. If you don't love it we will refund 100% within 24 hours.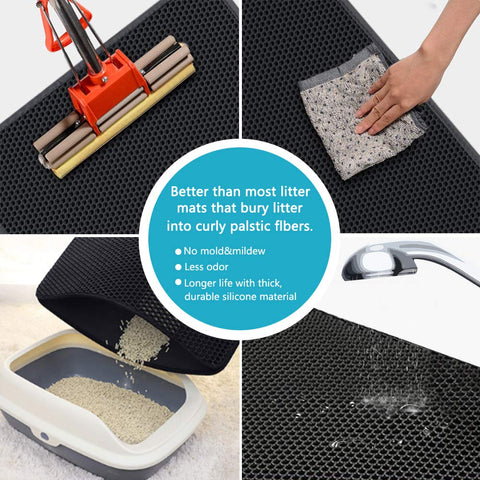 WHY IS THE PURRTASTIC™ LITTER MAT ONE OF THE BEST SELLING MATS
At Purrtastic™, we prioritize delivering the highest quality products to our customers. Each Purrtastic™ Litter Mat undergoes rigorous testing and is made with premium materials to ensure exceptional durability, performance, and longevity. We hold ourselves to the highest standards to provide mats that surpass customer expectations.
Buying through our brand ensures a seamless and enjoyable customer experience. We are committed to providing prompt assistance, addressing any concerns, and ensuring customer satisfaction throughout the purchasing process.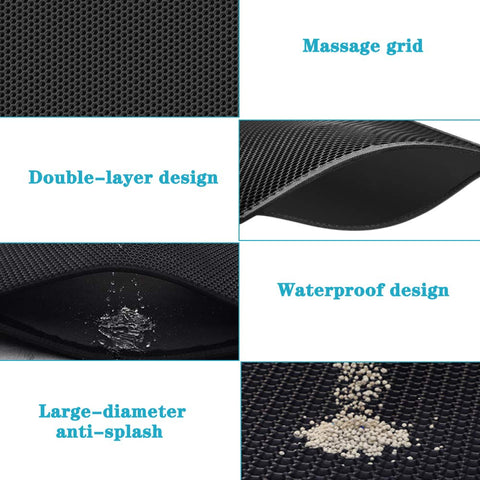 DON'T MISS OUT!
Due to high demand, we often sell out so please be patient with us as we try our best to keep up with demand. For any other questions or inquiries please contact support@sxpanri.com .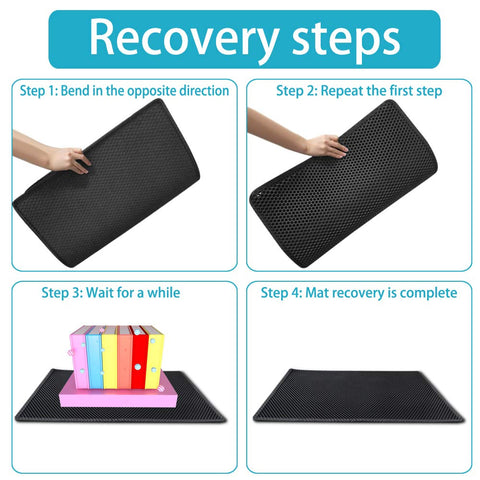 STILL NOT CONVINCED? TRY IT 100% RISK FREE
We want you to be totally psyched about the products you purchase from Purrtastic™. If at any time within 30 days of receiving your order, you are not 100% satisfied, you may return it for a full refund, no questions asked.