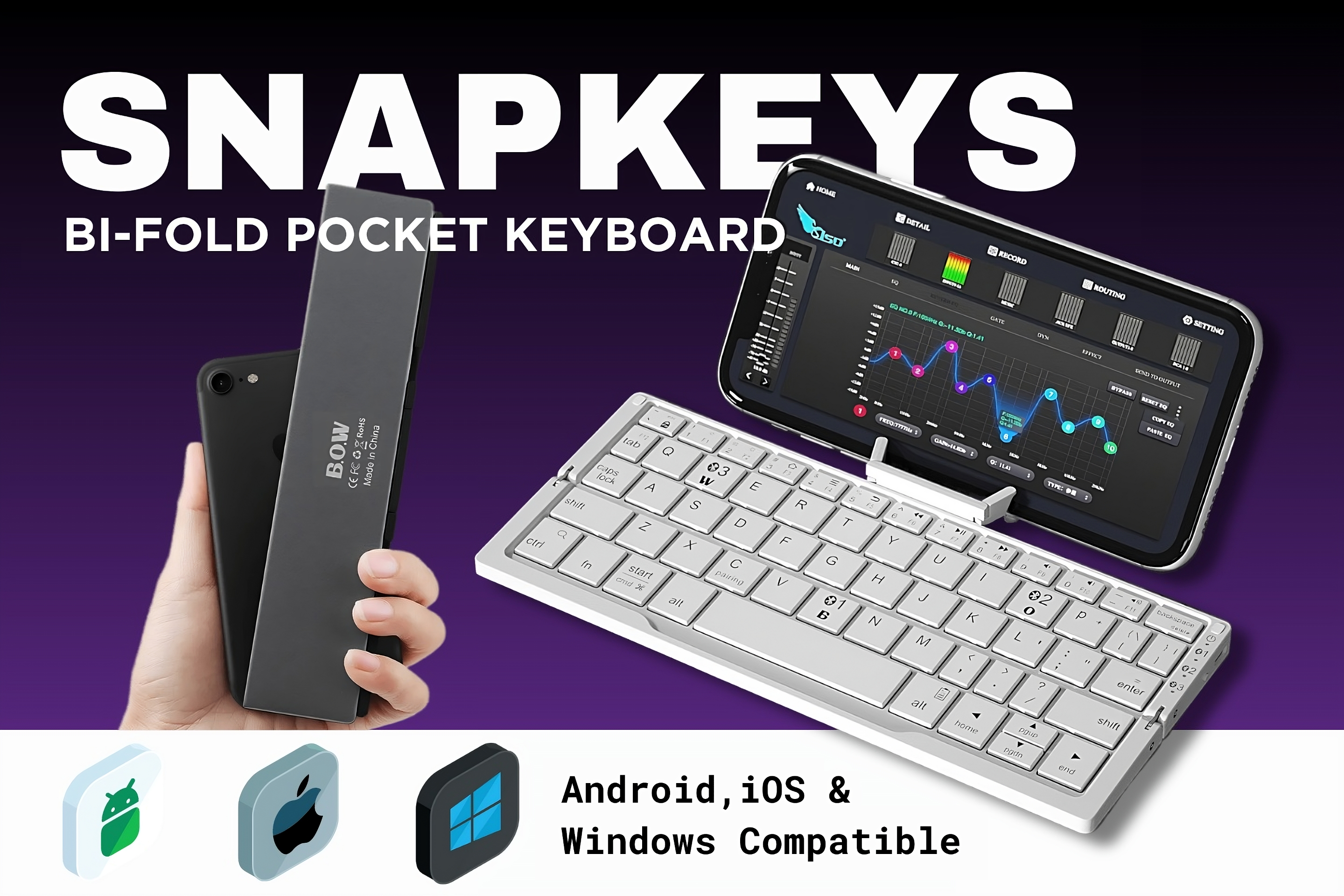 WORK. CREATE. SNAP. GO.
REDEFINE WHAT IT MEANS TO BE PRODUCTIVE ON-THE-GO.
Unfold the liberating experience of conquering tasks without compromise. No more tangle wires or complicated setups - simply pair your devices and start typing instantly. Eliminate the hassle and maximize efficiency.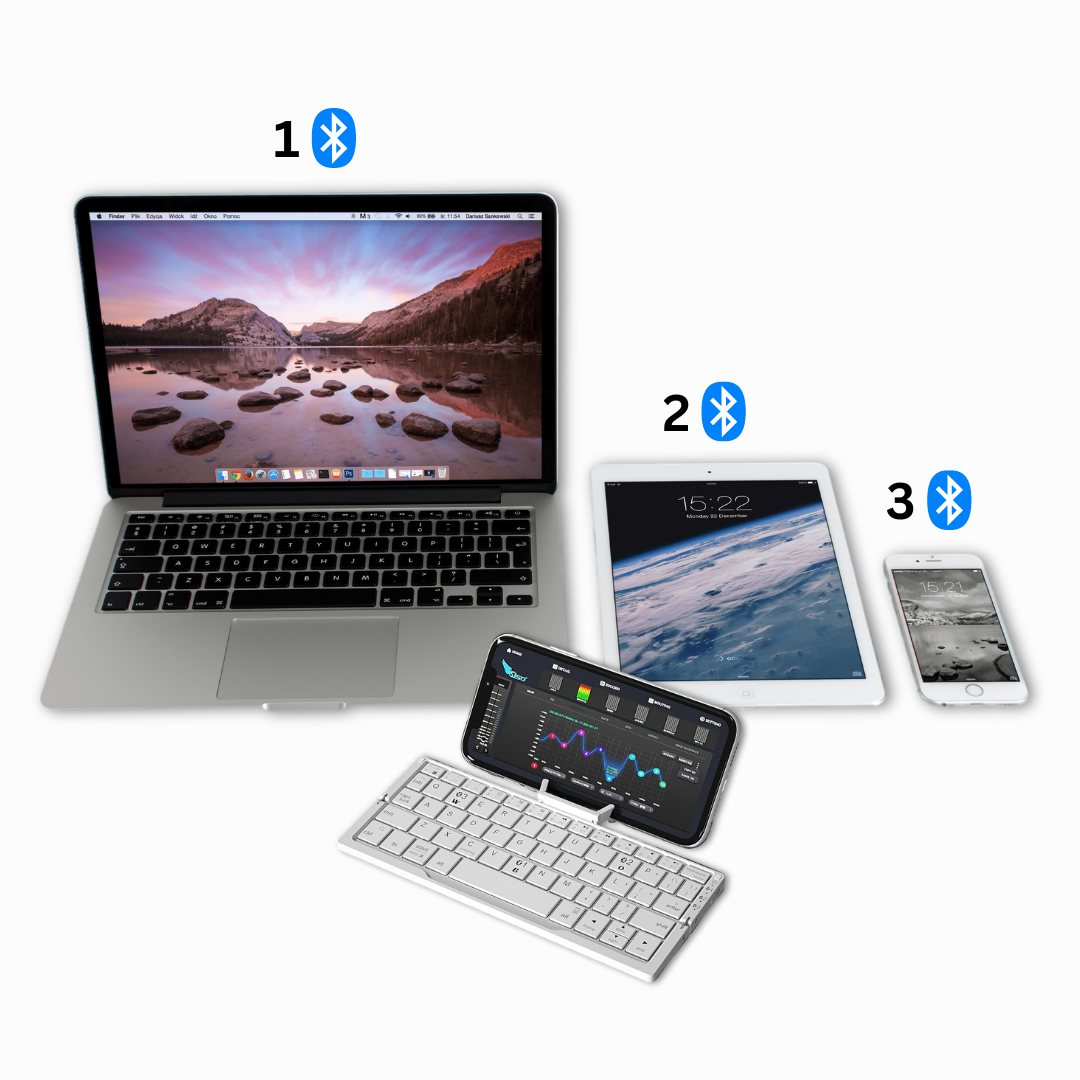 MULTI-DEVICE MASTERY
Connect to three devices simultaneously and seamlessly switch between yourlaptop, tablet and smartphone. Maintain a consistent typing experience from business presentations to creative brainstorming sessions.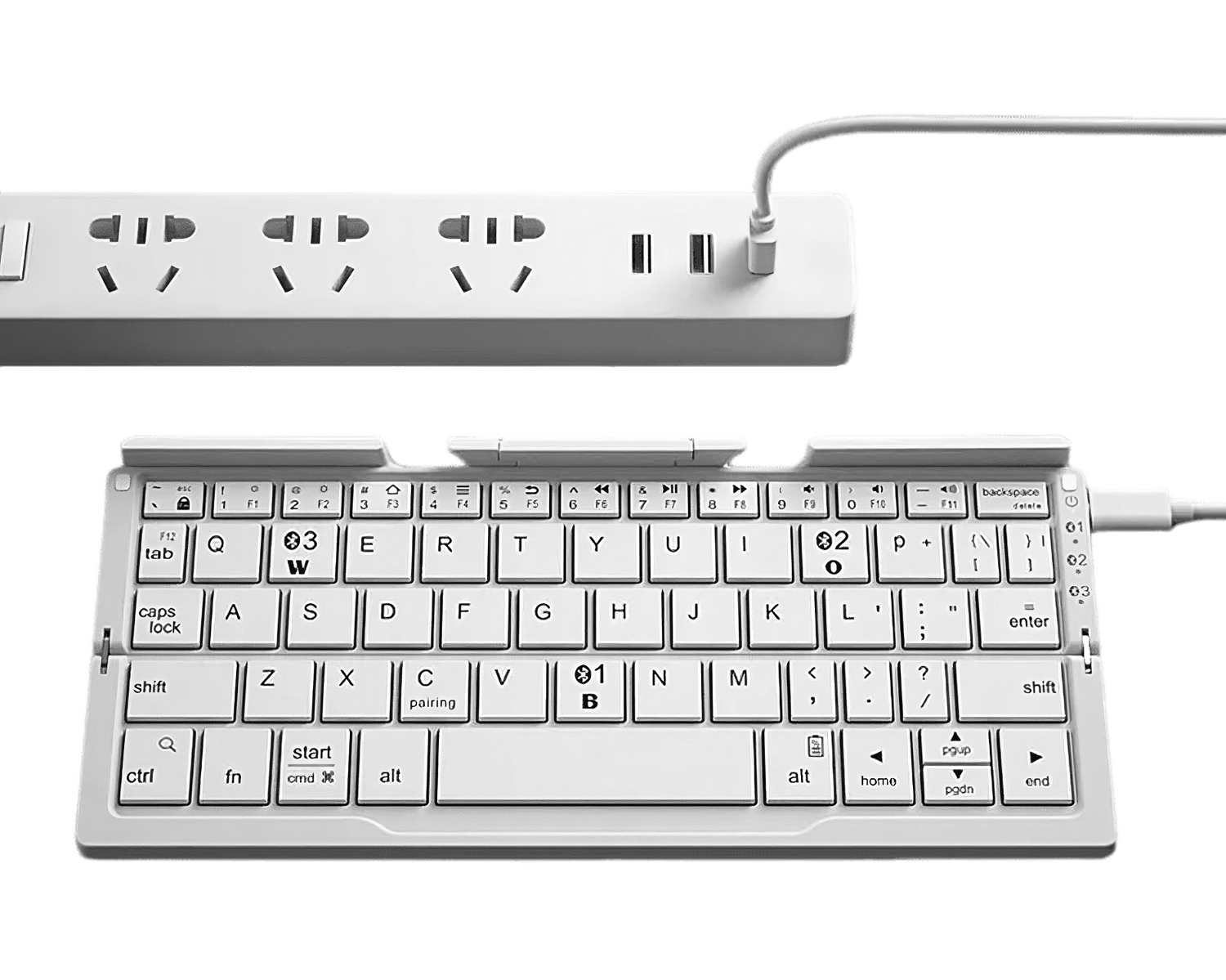 ⚡LONG LASTING BATTERY
Uninterrupted productivity without the constant need to charge. Our keyboard powers you through over 50 hours of effective usage on a single charge and remains operational for 90 days in standby mode.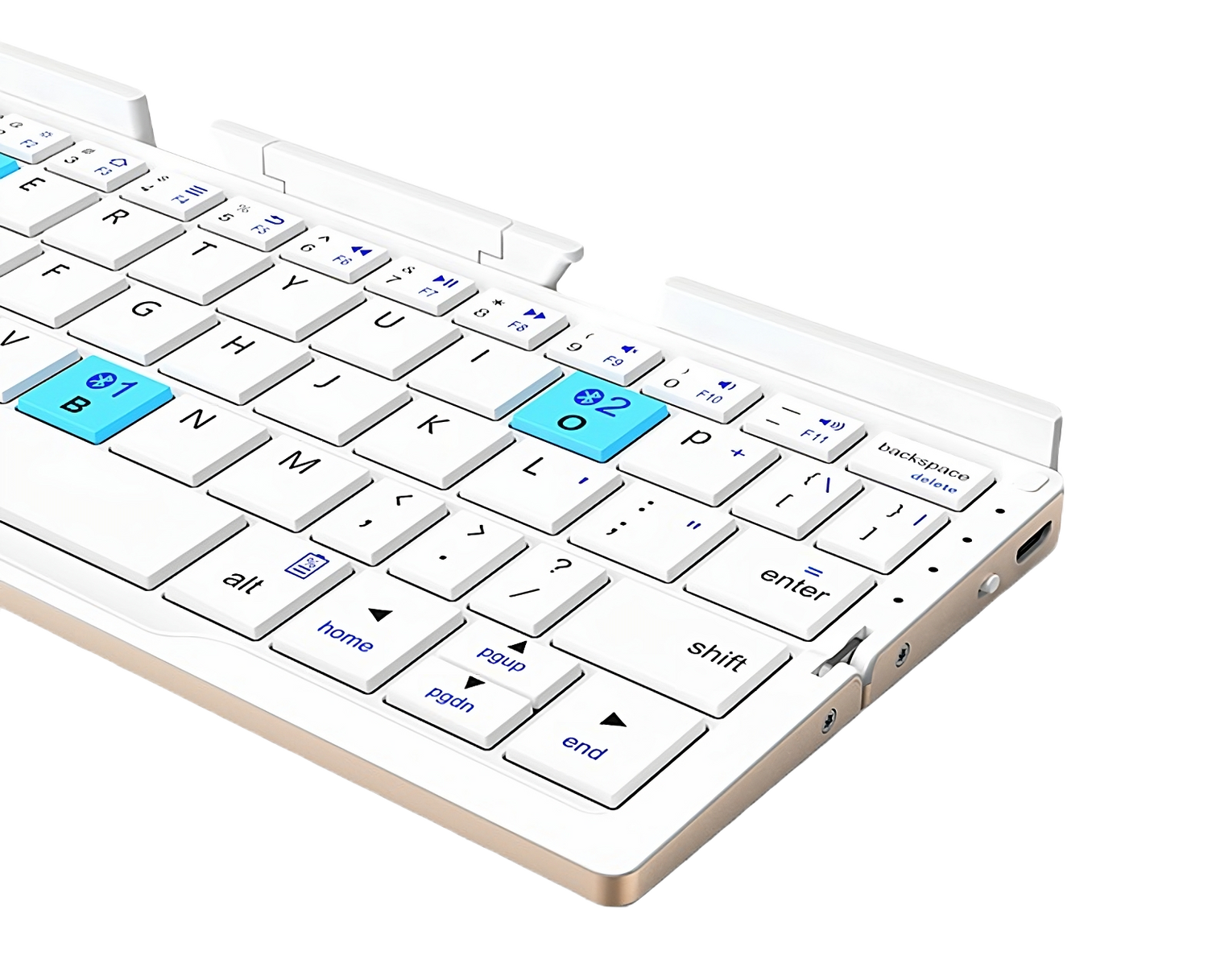 CRISP TACTILE KEYSTROKES
Forget frustrating touchsoreen typing and engage in a tangible connection to your work with tactile delight. Feel the click beneath your fingers with our quality scissor foot structure key cap and slightly raise key caps.
THE SPECIFICS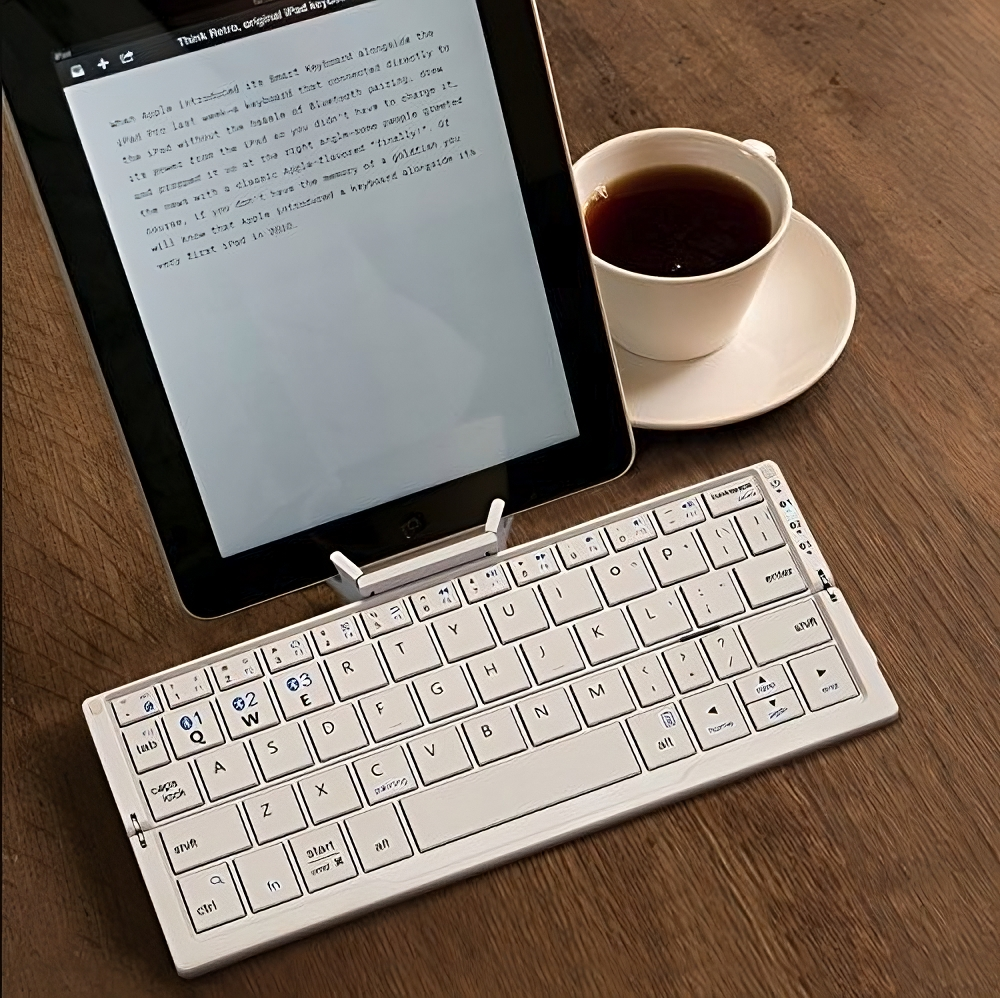 DELight in sleek design & durability.
Crafted anodized aluminum alloy housing (aircraftgrade) to ensure superior durability and rigidness. UV high quality coating process to maintain long lasting color and texture and a foldable magnetic stand that comes with the keyboard itself to support your iPhone, iPad, Android tablets or any portable device as you need.
ALTernate between Operating Systems.
Built-in USA Broadcom Bluetooth 3.0 module with an operating range of 32.81ft (10 meters). Three Bluetooth channels allows connection with three Bluetooth enabled devices simultaneously. Easily switching among different devices with the function key between iOS, Android and Windows.
FNtastic battery life.
Built-in 160mAh rechargeable Li-polymer battery ensures the keyboard remains operational for over one month (based on 2 hour use a day) with one full charge. Power-saving triggered after 30 minute idle.
ESCape the bulk.Embrace portability.
The entire keyboard can be folded into a compact form for superior portability.
Measurements
Opened - 7.97" (202.5mm) x 3.50" (89.2mm)
Closed - 7.97"(202.5mm) x 1.83" (46.5mm)
Weight - 7.1oz (201.2 grams)