THE PERFECT GIFT: Thoughtful and memorable for any occasion.
REAL STERLING SILVER: Timeless elegance in genuine silver.
ONE SIZE FITS ALL: Versatile comfort for everybody.
DOESN'T RUST OR TARNISH: Enduring beauty, no maintenance required.
A SYMBOL OF FAITH: Embrace spirituality with meaningful designs.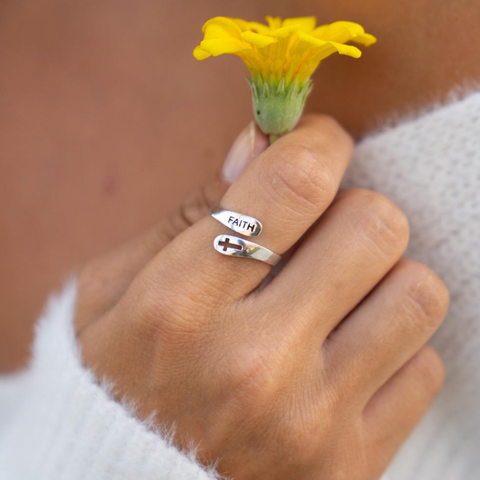 A RING THAT CARRIES MEANING
Experience the radiant beauty of our sterling silver ring, graced with a single word that carries immense meaning: "Faith."
Let this ring be a testament to the resilience of your spirit and an emblem of the extraordinary woman you are. Embrace its delicate elegance and wear it as a symbol of the profound faith that guides your every step.