New trendy streetwear walking shoes that provide incredible pain relief on your feet and back
Every pair of feet deserves Accel Walking Shoes. It's designed with incredible comfort and pain relief using science.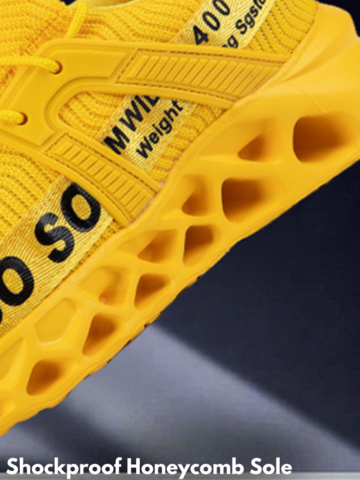 Accel is designed with hyper-elastic honeycomb soles that absorb pressure points off (able to withstand up to 400lbs) from your feet like a sponge. No matter how intense your workout is, it cushions impact so well that you feel incredibly comfortable and light on your feet. This relieves back and feet pain almost instantly -- a liberating experience that you will never forget.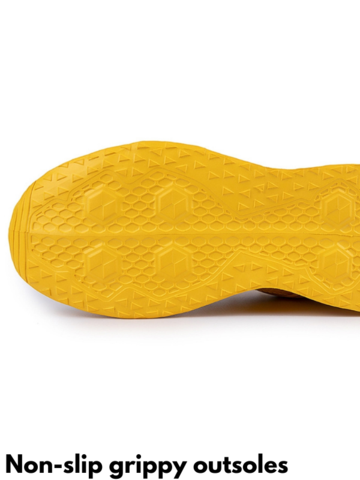 Accel allows you to walk safely on any surfaces with its anti-skid grippy outsoles. You also do not have to worry about damage or wear and tear as the outsoles are built to last for a while.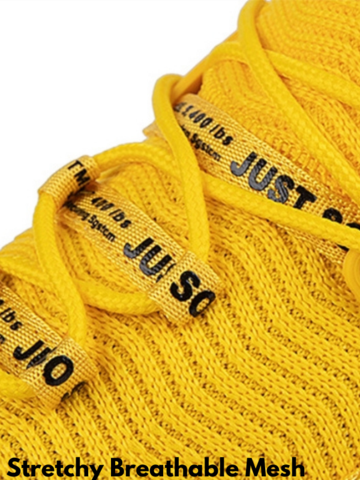 Accel is covered with our stretchy breathable mesh that keeps your feet airy and fresh while doing your workouts or everyday walk. It also comes with a spacious wide toe box that allows your feet to stretch. So comfortable, so light, your feet won't feel fatigued so easily. 
Select from 10 vibrant eye-catching colors and become your neighborhood fashion icon! The design is so amazing, so unique -- you're going to receive compliments like crazy!

Try Accel walking shoes for 60 days and feel the results for yourself. 
Buy 2 pairs today and you'll receive 2 free comfy orthopedic insoles for more arch support and comfort (worth $40)
**Suggest getting half a size bigger if you have wide feet or do not want it to be too snug. 
Specs: 
Outsole material: MD Rubber Sole
Upper material: Mesh fabric
Heel Height: 1.96" / 5cm